Hi All,
I bought a Vertex Vectra and upon opening the "Quality Control Sealed" box I found it was missing the 3 Titanium bolts that hold the "Engine" onto the cup lid.
I contacted Graeme by phone and he made arrangements for me to be able to pickup the replacement bolts within 24hours.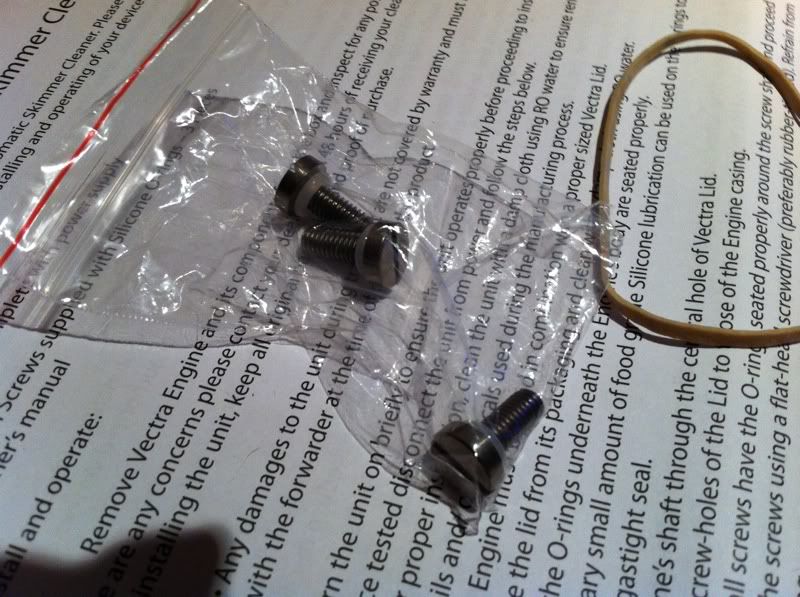 It's all running like a boss.
So First impressions:
Extremely well packed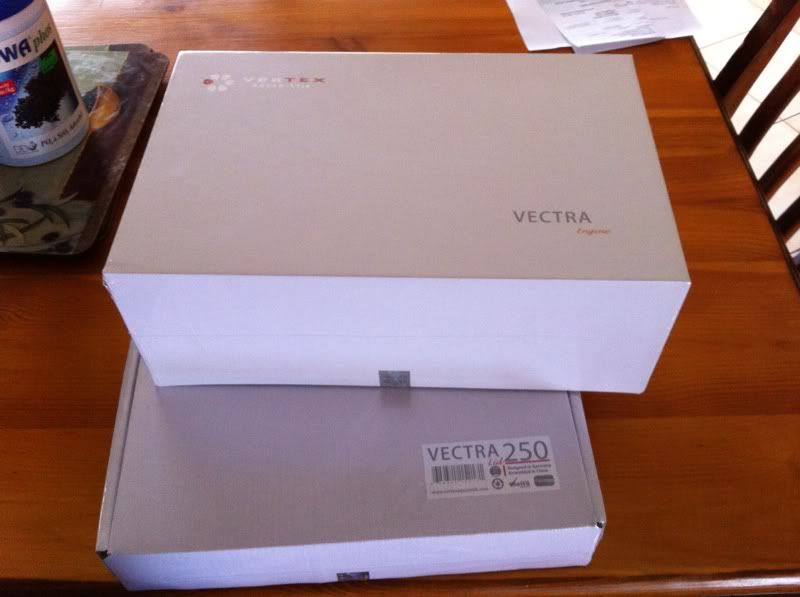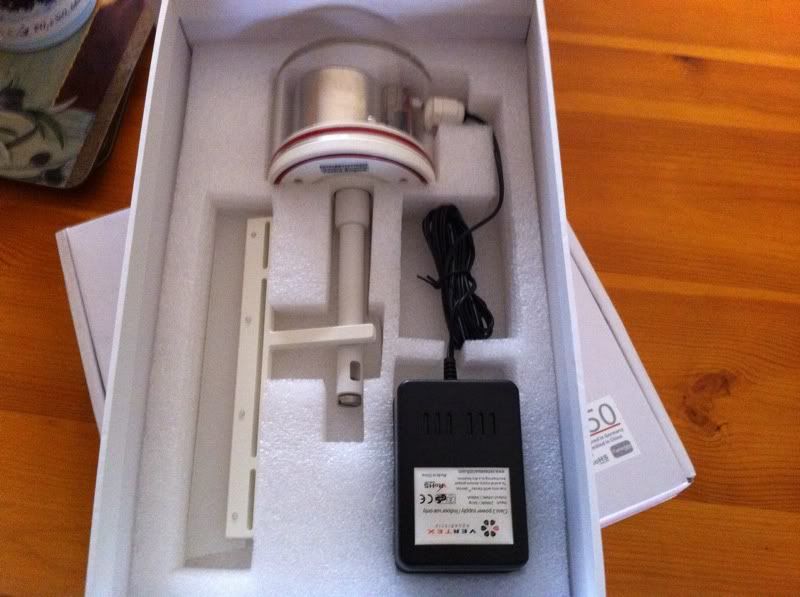 Here's the lid, which comes in it's own box.
Putting it together I found it was easiest to use a plastic bowl to sit the "engine" part in while tightening the bolts to prevent scratching the clear motor housing.
While it was still like this I placed the skimmer cup onto the lid and setup the wiper blade.
Due to the tight squeeze under my tank I couldn't get a clear shot of it all setup.
Now to the disappointment, the blinking blue LEDs I had assumed were part of the timer indications turn out to be JUST blinking LEDs and the unit needs to be attached to and external timer on its power supply. For the cost of a $3 Real Time Clock chip which could be set to run every 3/4/6/12 hours this could be built into the drive, this was annoying.
Pro's:
* Very sturdy and well built.
* Great support from Aquadepot with the minor issue of the bolts which Graeme advises he will be taking up with Vertex and checking all the subsequent units before dispatch to retailers.
* Very well packed
Cons:
* Factory quality control obviously needs some work, but Graeme will be checking them prior to dispatch.
* Lack of an inbuilt timer.
Would I buy another? Too early to say. If Vertex pulled their finger out and added the timer this would be a show stopping unit. I can't fault the build quality, or the post sales support from Aquadepot.
Thanx again Graeme.