I know I haven't actually formally introduced myself to the members of this board, so here's a little about myself: I a 21 yo student studying BEng Bioinformatics & BSc Medical Immunology & Microbiology at UNSW. I have always been passionate about nature, and nature photography is my favourite escape (some of yous would have seen the photos in the photography forum already). My family used to have a large FO tank when I was a kid, but in those dark ages of home aquaria, we had more death than live fish.
At the end of 2005, I was given 2 female fighting fish after they finished using them for behavioural studies at uni, this had me interesting in the little biospheres that we are able to create in our homes. So that started the reseach. Two month later, I finally took the plunge and started shopping for equipment.
LUCKY DOOR PRIZE!
I was shipped a Resun Hydrometer by accident from The Age of Aquariums. To Ben's generosity, he said to keep it. So, I am going to give it away to other "budding reefers" who might not have the $$ for a refractomer. It's free to anyone who's willing to pay shipping. RRP$14.95.
This is my plan:
* Tank is 30x30x35cm (WxLxH) cube
* AquaClear 70 HOB filter modded into a refugium + surface skimmer
* AuqaPro 50w mini heater (sits inside the AC70)
* AquaClear 50 powerhead
* AquaMedic Oceanlight 150w HQI 20K
* 4Kg of live rocks
* shallow sand bottom
* Hagen Master test kit
* 2Kg of activated carbon
* Refractometer
* lots of corals (stocking list is still under debate)
* 1 single fish
* shrimp(s)
I would like to thank Ben from Age of Aquariums for his great customer services and great prices. The packaging was awesome and efficiency unparalleled.
Task 1: Modifying the Aquaclear 70 HOB filter into a refugium
Firstly, I removed the plastic filter media tray, and cut it apart. I used a blade because I couldn't justify paying for a Dremel. The bottom piece is going to be used as a grating across the filter's return to prevent things in the fuge from going into the tank (i.e. Caulerpa).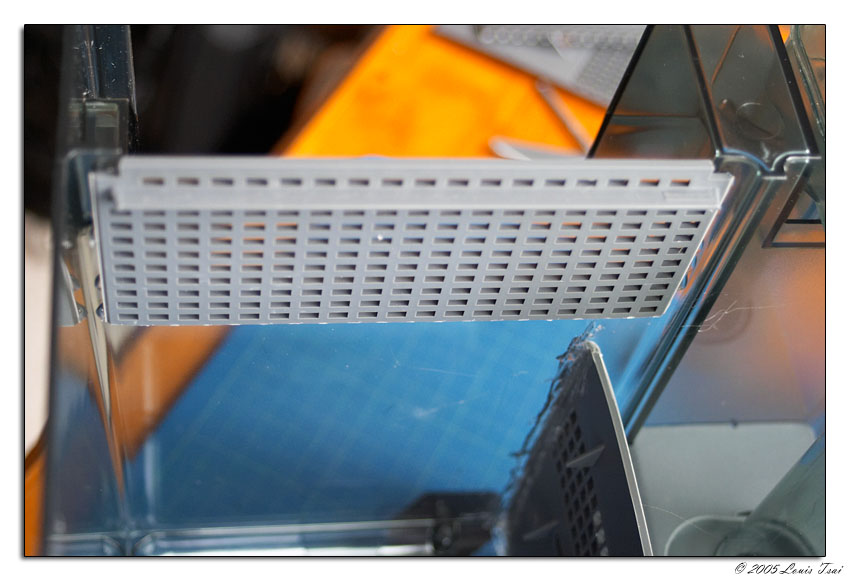 1 of the sides is cut so and glued to create a baffle between the pump area and the fuge.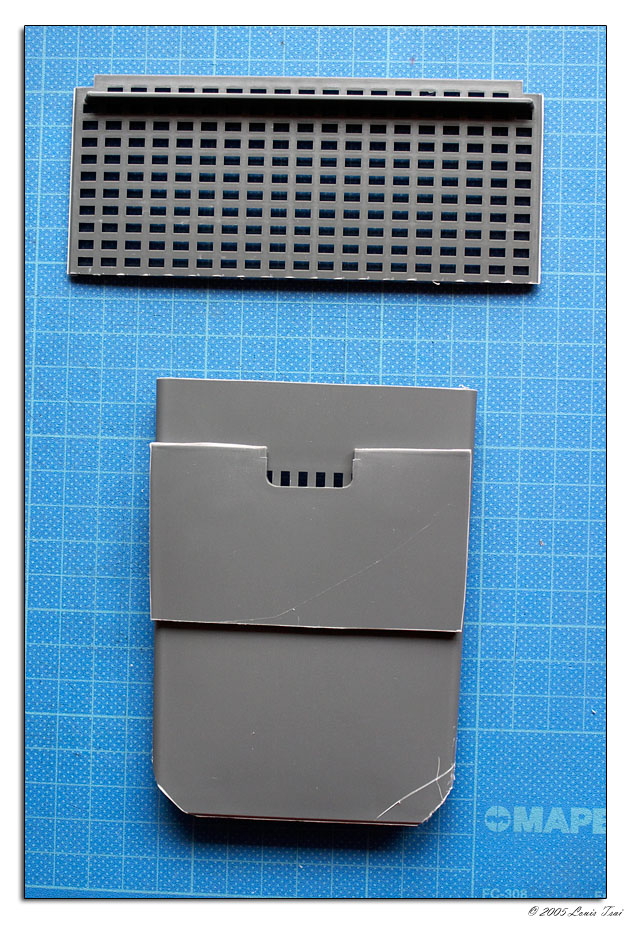 This is then glued in all the way to the bottom: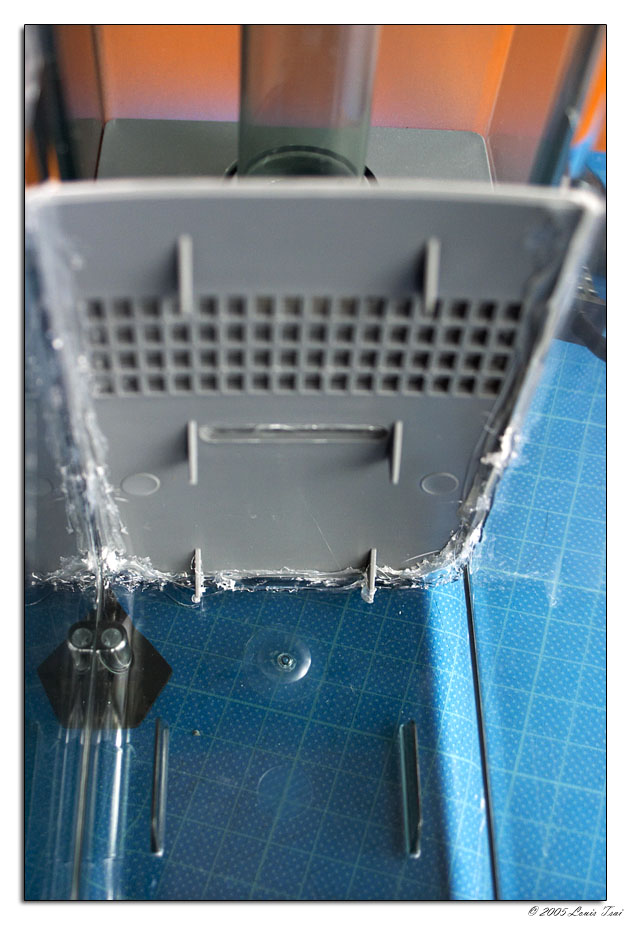 From the top it looks like this: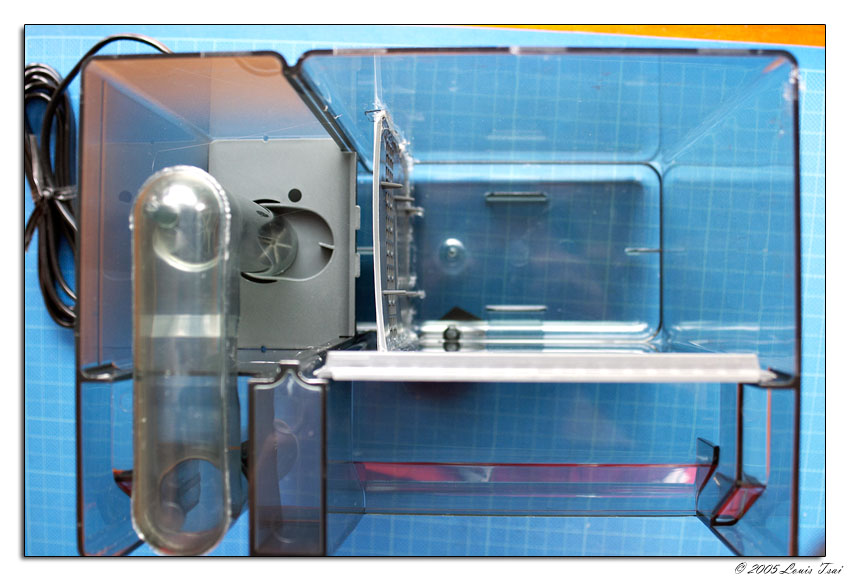 A hole was drilling into the plastic cover of the filter to allow the heater to go in. This heater is a mini sized one, it's only about 2/3 of the normal length of a 50w heater. Only 10cm needs to be submerged.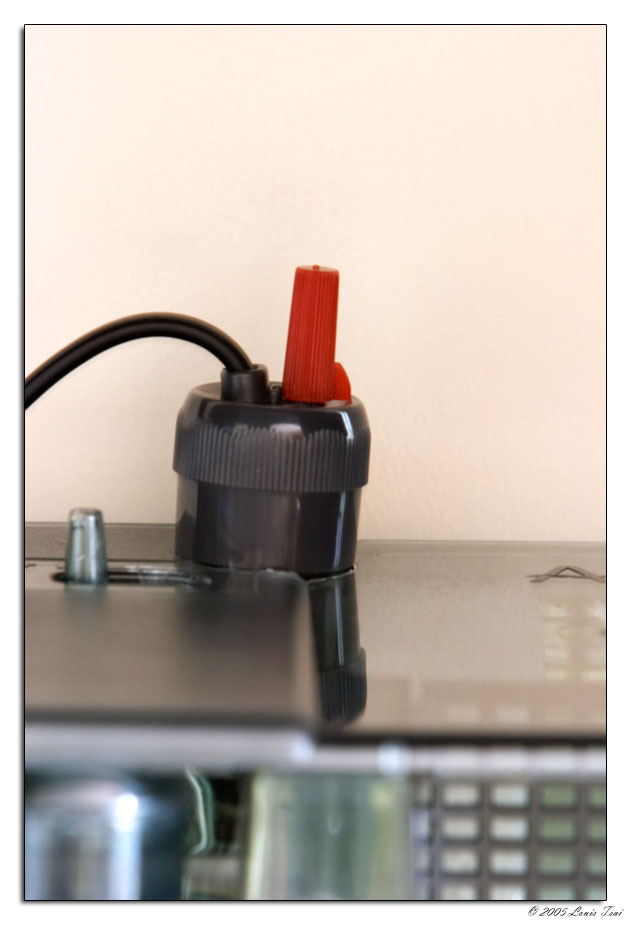 Everything in, water test!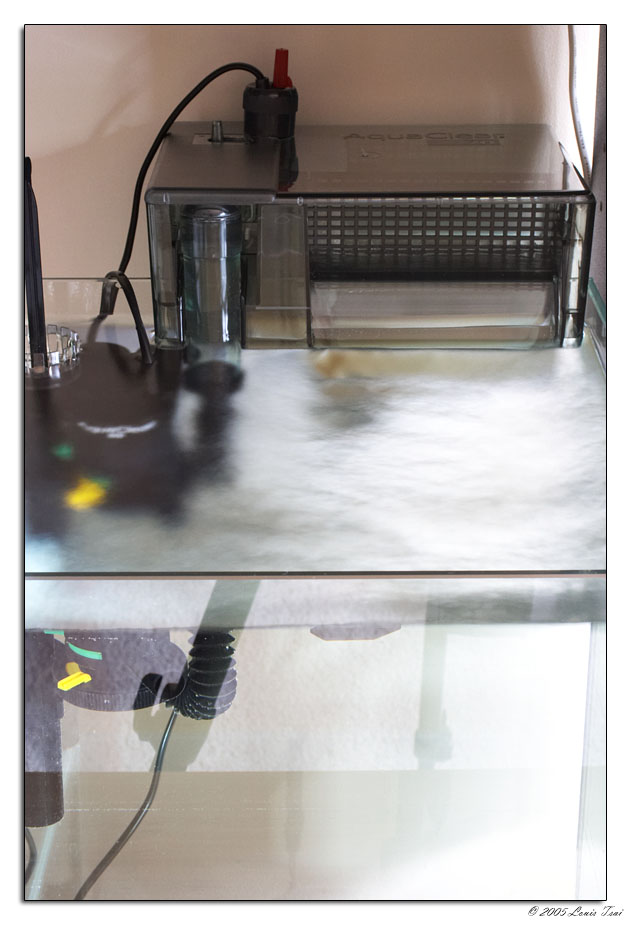 Surface skimming attachment: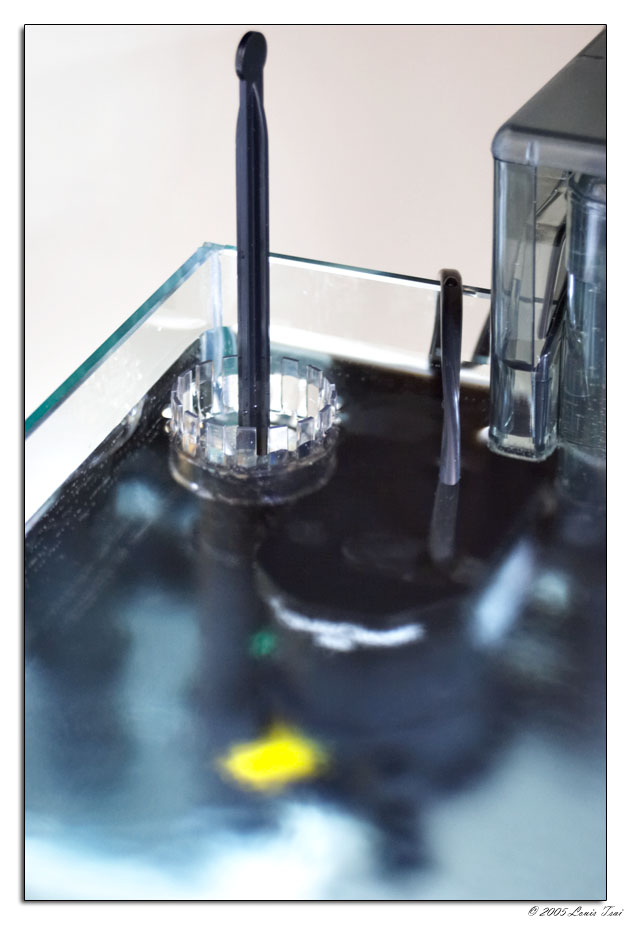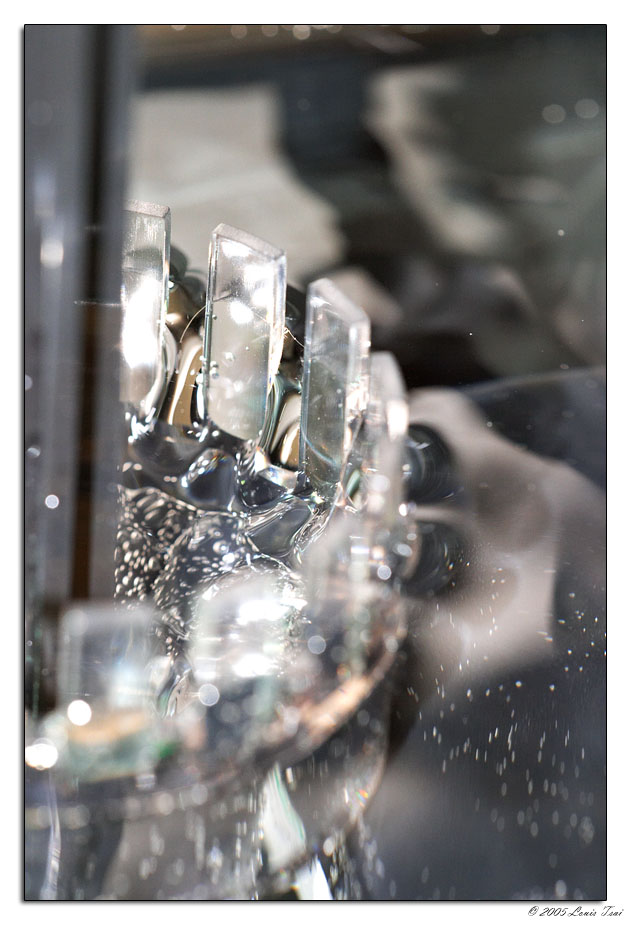 FTS (full tank shot):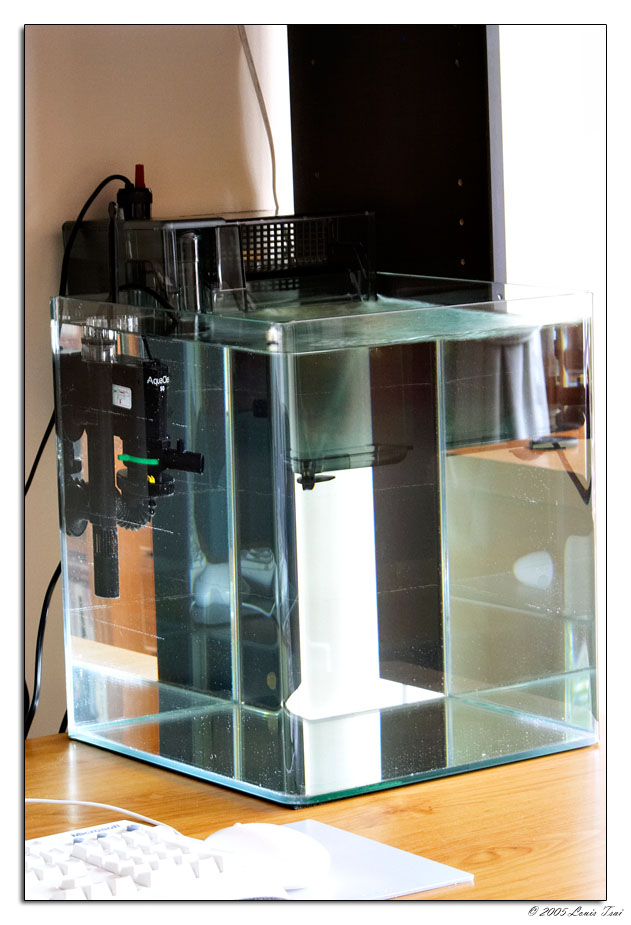 The tank is currently sitting on my computer table. I still have to order the light. I am just waiting for some ans. from Simon and Rosalie of OceanReef Aquariums. Currently I am planning on attaching it to the underside of the furniture that goes over the top of the tank. Hopefully it will fit.
Any comments/critiques will be greatly appreciated!