The winner of the
June
2016
TOTM
competition is:
josdal03
with
his
amazing
ZEO SPS
tank !
Prizes kindly donated by:
Aquablue Distribution

You can find out more about this tank in
Josh's Tank Journal
1) How long have you been in the hobby?
Been in the hobby for approx, 3.5 years, started with a 3ft tank with a few softies and LPS. I consider this my training tank which I quickly out grew and upgraded to the current tank in Dec 14.

2a) What size is your winning tank, dimensions and litres?
4ft x 2ft x 2ft - approx. 500L including sump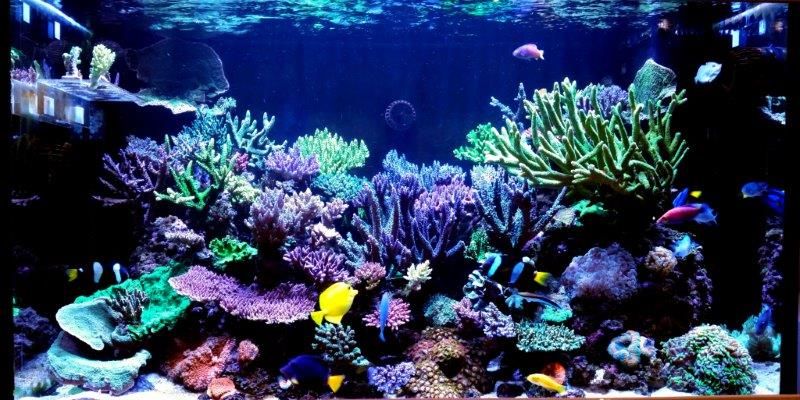 2b) Any reasons for that size tank?
Was the safest size I could fit into an apartment without it falling through the floor.

2c) How long has this tank been setup?
19 Months




3) Anything you want to say about your stand?
Square aluminium profile framing with cabinetry.

4) Do you have a sump and/or refugium?
Sump is 4 chambers (Drain, Skimmer, Clam & Clownfish, Return) 800mm x 450mm x 450mm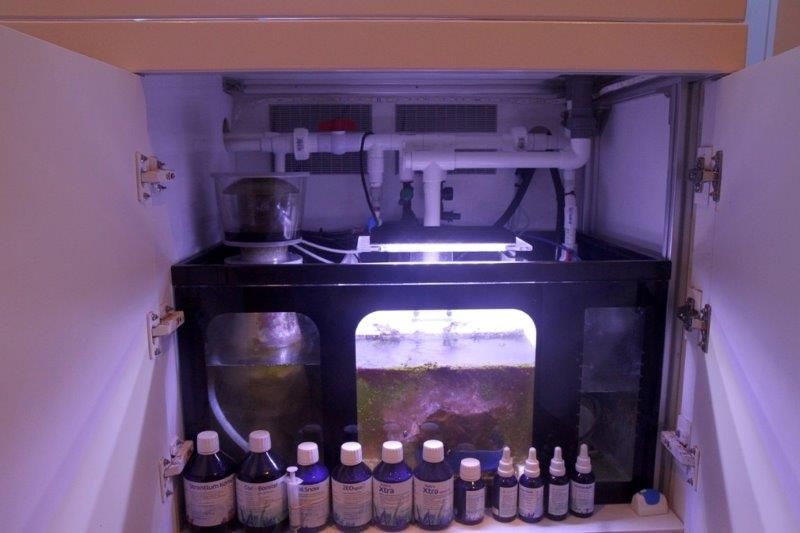 5) Filtration eg. amount of live rock, sand bed or bare bottom, mechanical filtration etc?
Liverock (no idea how much) with 2cm sand

6) Do you have a skimmer?
NYOS 160

7) Water flow/movement (powerheads etc)?
2xMP40
1xMP10
1x Tunze nanostream




8) Lighting, type and times?
2x Radion XR30 Pro – 8am to 9.30pm
1x Radion XR15 Pro – 8am to 9.30pm
2x 54W T5 Fixtures (2 Bulbs Each) – 11am to 4pm




9) Other equipment such as auto topoff, Ca reactor etc?

Carbon Reactor
Avast Marine Vibe Zeovit Reactor
2x Kamoer KSP-F03 Dosing pumps
Tunze Osmolator – Auto top-off
Skims CM120 Calcium Reactor
Ecotech Vectra L1 return Pump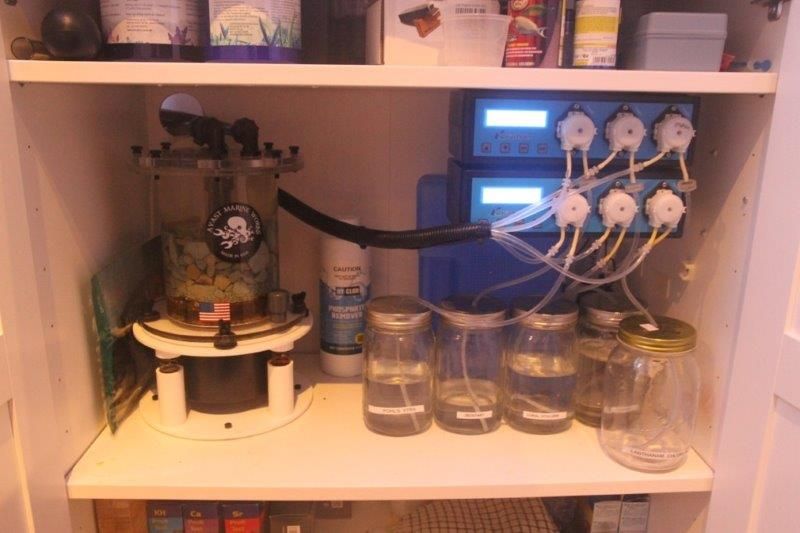 10) Water parameters?
Nitrates: 2ppm
Phosphates: 0.05ppm
Alkalinity: 7.5dkh
Calcium: 420ppm
Salinity / Specific Gravity: 1.26
Magnesium: 1260




11) Additives and conditioners (kalk, phophate removers etc.)
Magnesium – Dosing Pump
Potassium – Dosing Pump
KZ Zeobak
KZ Zeostart – Dosing Pump
KZ Zeolites
KZ Coral Vitalizer
KZ Coral Snow
KZ Sponge Power
KZ Iron
KZ Coral Booster – Dosing Pump
KZ Pohl's Extra – Dosing Pump
KZ Zeozym
KZ Biomate
KZ Amino Acids
Lanthanum Chloride – Dosing Pump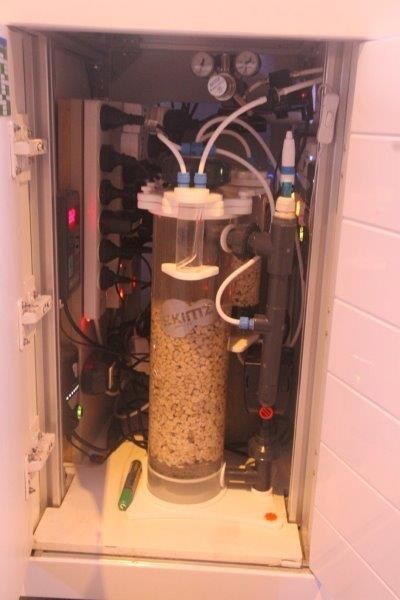 12) Fish stock.
1x Blue Tang
1x Yellow Tang
1x Purple Tang
1x Filefish
1x longnose Hawk
1x Candy Hog
1x Lineatus Wrasse
1x Malanurus Wrasse
1x Mystery Wrasse
1x Purple Dottyback
2x Clarkii Clowns
3x Chromas
1x Cleaner Wrasse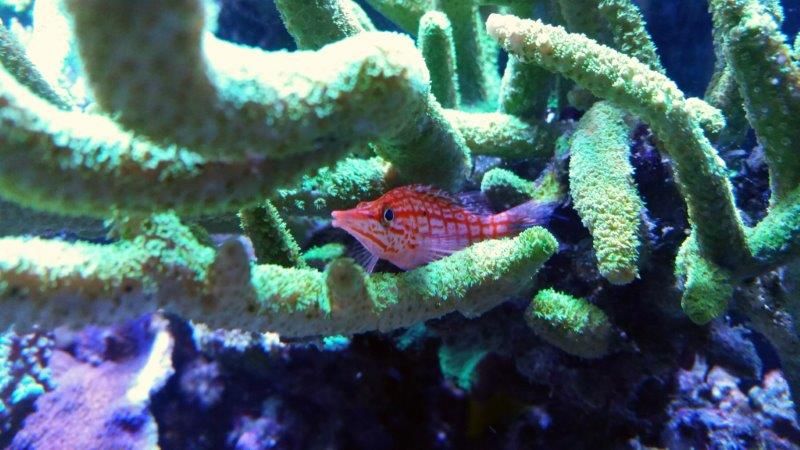 13) Coral stock.
100+ Pieces of Acropora and LPS (too many to list)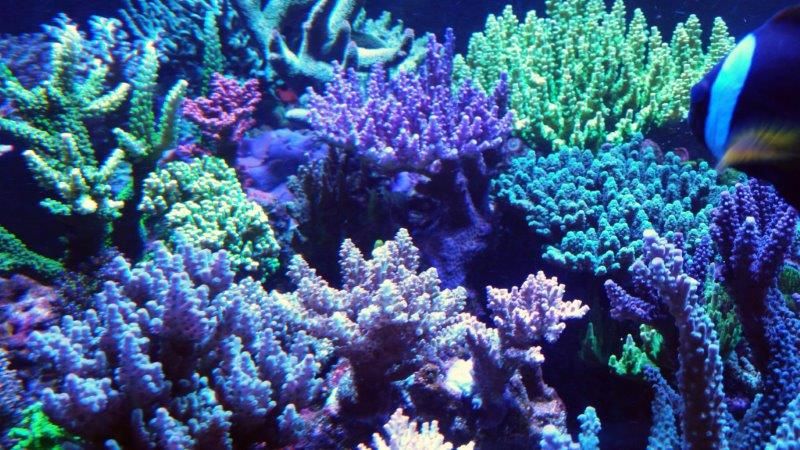 14) Other Inverts.
Clam – Lives in sump
2x Strombus snails
1x Coral bandit
Assortment of other snails

15) Maintenance such as water changes, cleaning etc?
Fortnightly 60L water change
Carbon change – every 4 weeks
Zeolite Change – every 45 days
Zeo dosing as required

16) Acknowledgments and any other comments you would like to make that don't apply elsewhere.

Definitely the wife for supporting the ups and downs, LFS (Williamstown, Deerpark, Bunarong) and Youtube for your infinite guidance!