The winner of the
June
2013
TOTM
competition is:
mitchvon
with his amazing SPS dominated reef tank !
Prizes kindly donated by:
Aquablue Distribution

Mitch has won:
Ocean Nutrition Foods Prize Pack
You can find out more about this tank in
Mitch's Tank Journal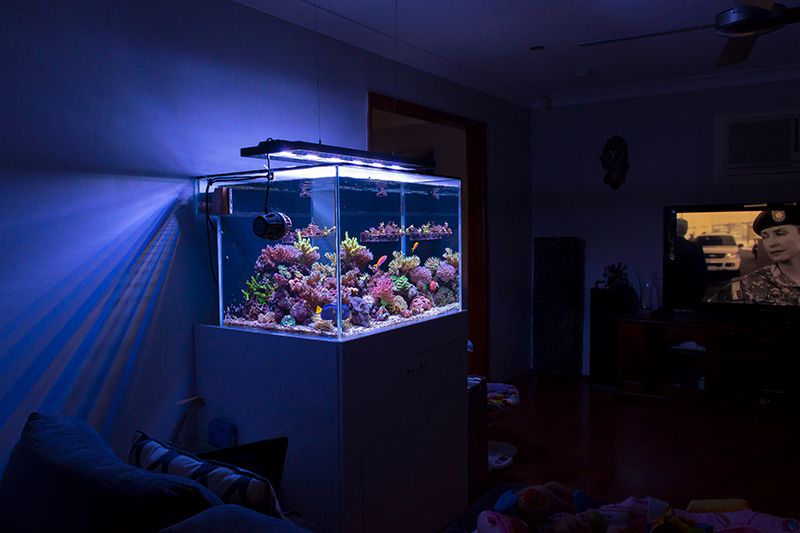 How Long have you been in the hobby?
Have been into aquariums for about 7 years, starting with fresh and now caught up in the Marine obsession
What size is your winning tank, dimensions and litres?
The tank is a 3x2x2, 12mm low iron glass with bevelled edges, rimless / brace less, laser cut coast 2 coast weir. Approximately 400L inc. refuge
Any reasons for that size tank?
I had downsized from a 5x2.5x2 and wanted to have a small neat and tidy tank with high end equipment, but I could only afford that stuff in a smaller size tank
How long has this tank been setup?
It has been fully functioning with live rock and NSW for a little over 12 months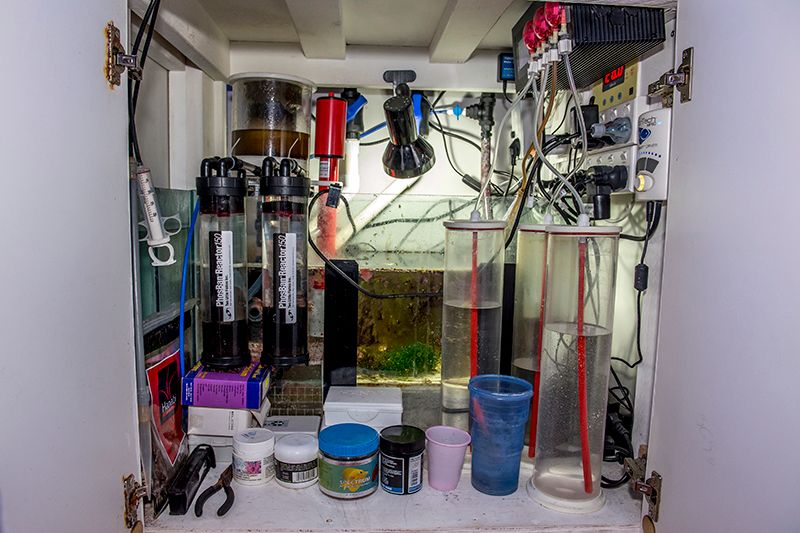 What is your goal for this tank?
Predominantly SPS. But had to have a few ones that moved to keep the Mrs happy
Have you researched anything specifically to reach this goal?
Only living through others journals. Some of the tanks out there today with the high quality of colours and growth is amazing!! Majority successfully using T5 or halides, but I wanted to give LED a go
Biggest lesson you've learnt whilst planning/setting up this tank?
Nothing happens overnight, just be patient. Easy said then done…..
Any tips you'd like to pass on for others to learn from?
If you buy good equipment the first time around you usually won't have any issues with it down the track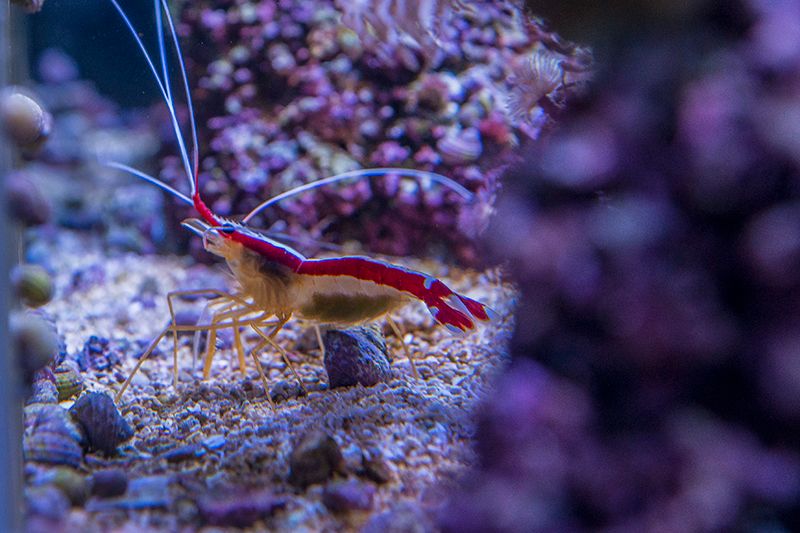 Do you have a sump and/or refugium? If so, what size?
I run a 3 chamber refugium (700 x 450 x 450). 1st chamber consist of tank overflows, skimmer, FBF's and chiller pump. 2nd chamber for macro and DSB. 3rd Chamber for return and heating.
Filtration eg. amount of live rock, sand bed or bare bottom, mechanical filtration etc?
At a total guess there is probably about 25 kg of live rock and about the same in substrate
Do you have a skimmer? If so, what?
Yes, I use a Bubble King Mini 160
Water flow/movement (power heads etc)?
The tank uses 1 Ecotec Vortech MP60, a little overkill but it is turned down to about 30%.
As for tank return I use a Eheim 1260.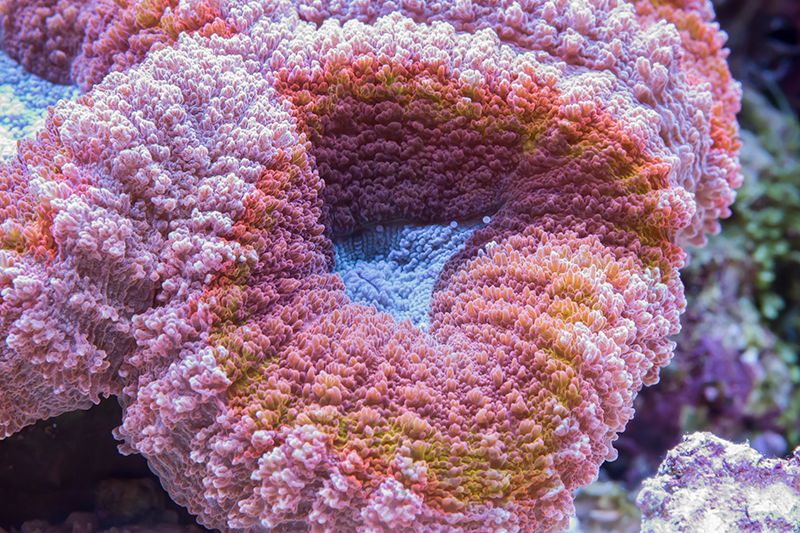 Lighting, type and times?
Main Tank lighting is a Vertex Illumina Sr900, with 2 multicolour modules and 1 UV. Run time is an hour ramp up and down from 9am to 9pm. The tank also runs a blue as night light using moon timings and brightness.
Other equipment such as auto top-off, Ca reactor etc?
Dosing I use Vertex Libra, ATO Tunze Osmolator 3155 and RO reservoir ATO Tunze 8555.
ATC- 800 controls schego 300w heater and Hailea HC 500A cooler.
Water parameter targets?
Currently;
Alkalinity – 158ppm (Hanna)
Calciun – 420ppm (Salifert)
Magnesium – 1400ppm (A little High..)
Phosphate – 0.00ppm (Hanna)
Salinity - 1.028
Temperature – 25.C
Additives and conditioners (kalk, phosphate removers etc.)
Randy's Recipe for Alk, Cal and Mag. I use Vertex Rox 0.8 carbon and Rowaphos in TLF 150's.
For coral food I use 100% Reefsafe Amino Acids, Reefroids, Tropic Marin Phyton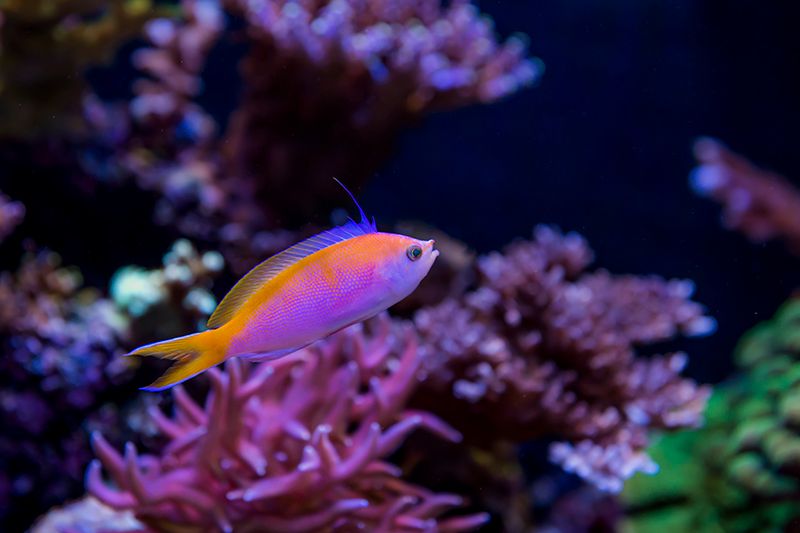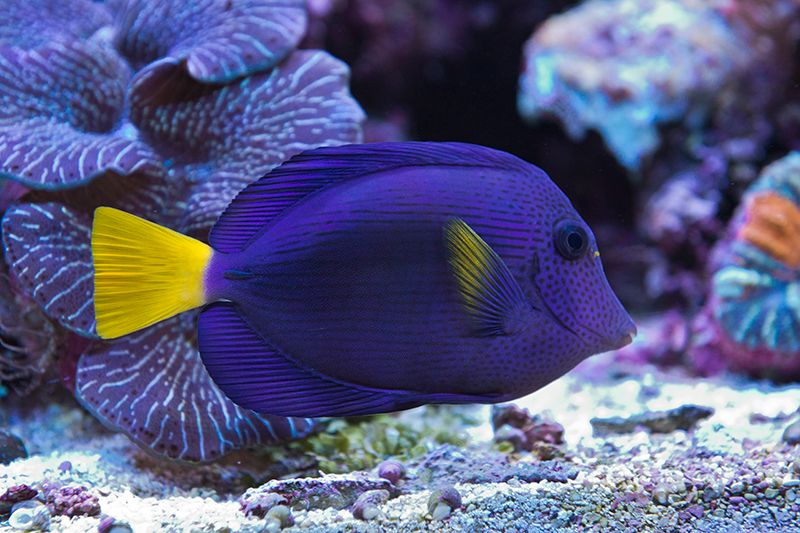 Fish stock
1 x Purple Tang
2 x Bartlett Anthias
2 x Platinum Clown fish
1 x Lawnmower Blenny
1 x Scooter Blenny
Coral stock.
Mixture of SPS (Acro, Dalas, Pocci, Stylo, montis)
LPS (Hammers, torch, frogspawn, Scolly, Duncan, blasto, trachy, lobo)
Zooas – Just a few, hopping to expand on the collecton
Other Inverts.
Maxima Clam
Pair of Redline Cleaner Shrimp
Blue Linkia Starfish
2 x Stombs
1,000,000 snails….
Maintenance such as water changes, cleaning etc?
50L NSW change fortnighly, Carbon every 30 days, RowaPhos every 90 days
Acknowledgements, thank-you's and any other comments you would like to make that don't apply elsewhere.
A big thanks to Todd @ Mr. Marine Aquariums for not only building me my tank, but not being happy with the first so he built me another from scratch!
Dave (ex. Extreme Reef) @ Ultra Coral Australia. Top service and the best quality corals and fish you can find, even some you can rarely find!!!
All the local MASS guys that have helped out and given pointers and frags, Cheers!
There is some great tanks out there at the moment, so to get TOTM is a great honour. Hopefully I can continue to learn and improve on what I've got and continue to show improvements in growth and colour!!