Introduction:
This is just my basic FO tank which allows me to keep my number one fish (Angels) away from my reef tank.
Been doing this for two long (21 years) and still love my fish - These guys are our pets!
System Objectives: To keep colourful / healthy + fat Angels
System Type: FO Angelfish (with one exception of a large blonde naso
Display System:
Strike up Date: Jan 2012
Display Tank: Now 6 x 2 x 2 - Upgrading to 12x 2 x 2 when I have the time + $$$.
Display Lighting: Natural Sunlight
Stand: Milk Crates
Hood: Nil
Sump: Nil - 2 large canister filter to deal with the large amount of food that is in putted into the system.
Refugium: Nil
Refugium Lighting: Nil
Support systems:
System Water: NSW / RO/DI - Salinity 1.009 - 1.010 (Yep Hypo Salinity)
Display Water circulation: 2 x Tunze 6045
Return Pump: Eheim Canister filter and Aquaone Canister filter
Skimmer: Marine Sources HOB Skimmer
Evaporation Top Up: RO - Done when needed.
Chemical Support:
Calcium Addition: Nil
Alkilinity Addition: red Sea Foundation B
Other Chemical Maintenance:Seachem Purigen
tank gets 50% water change each week without fail.
Images:
Just some quick pics of some of our angels. Hoping to get a better camera soon.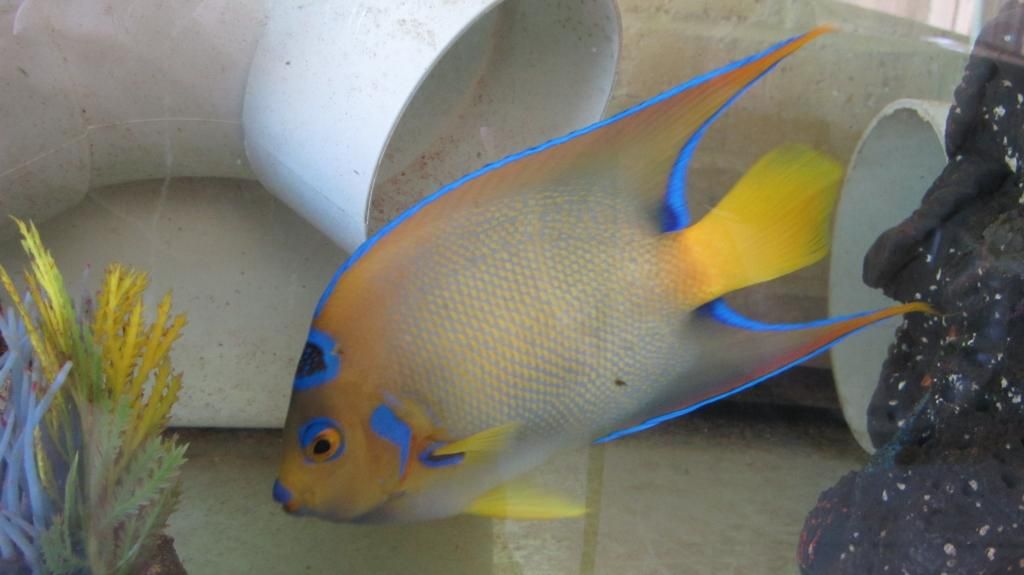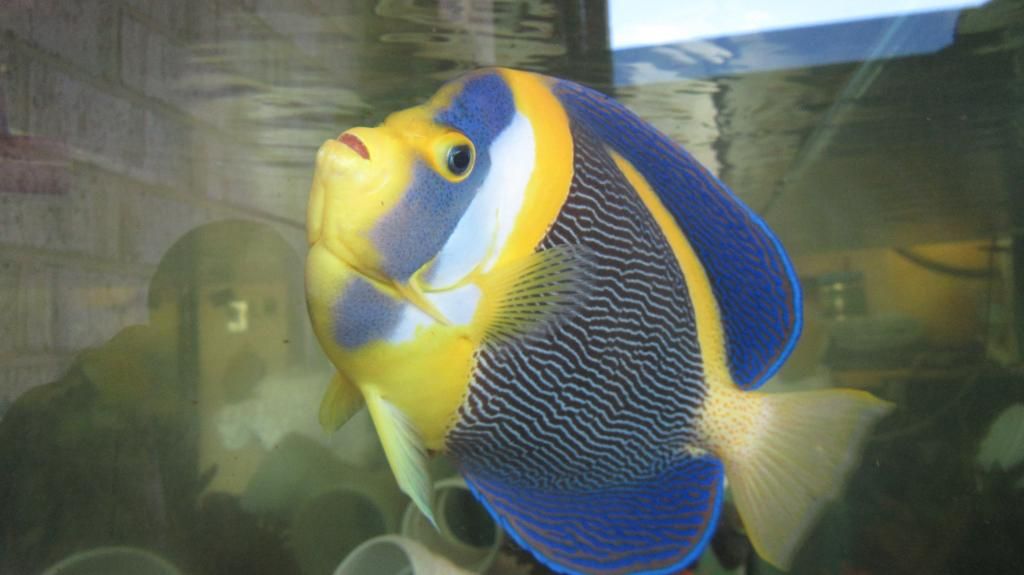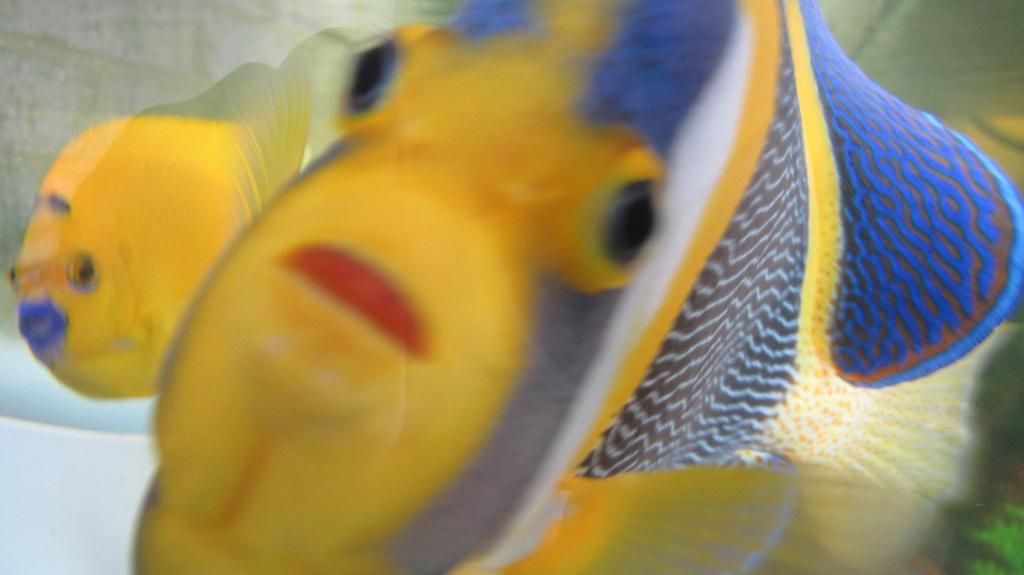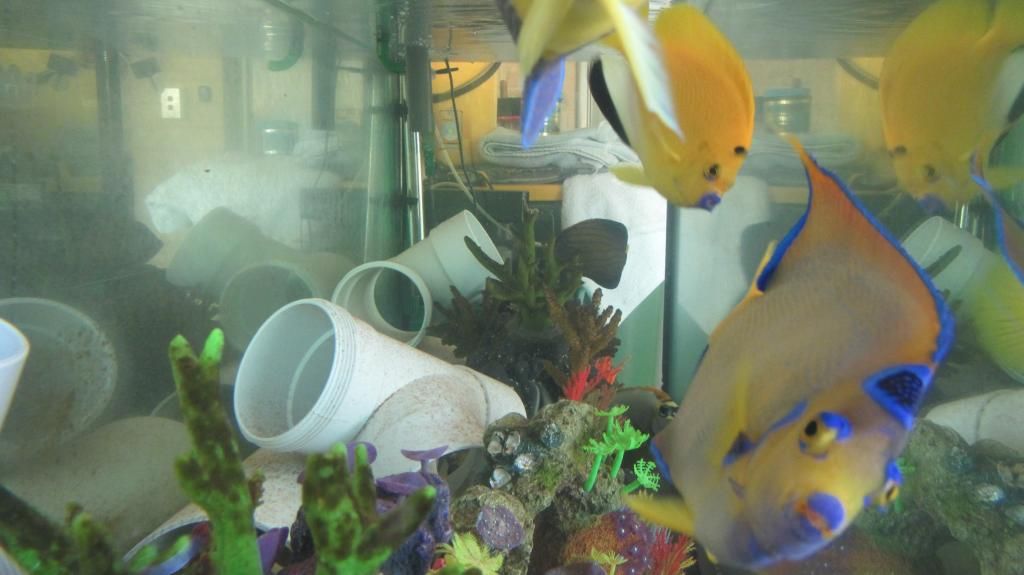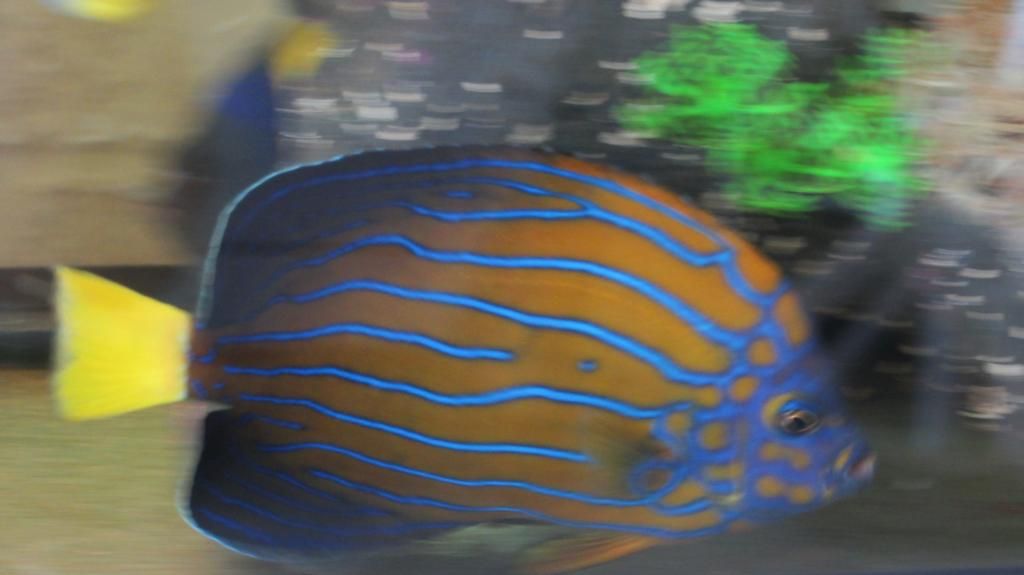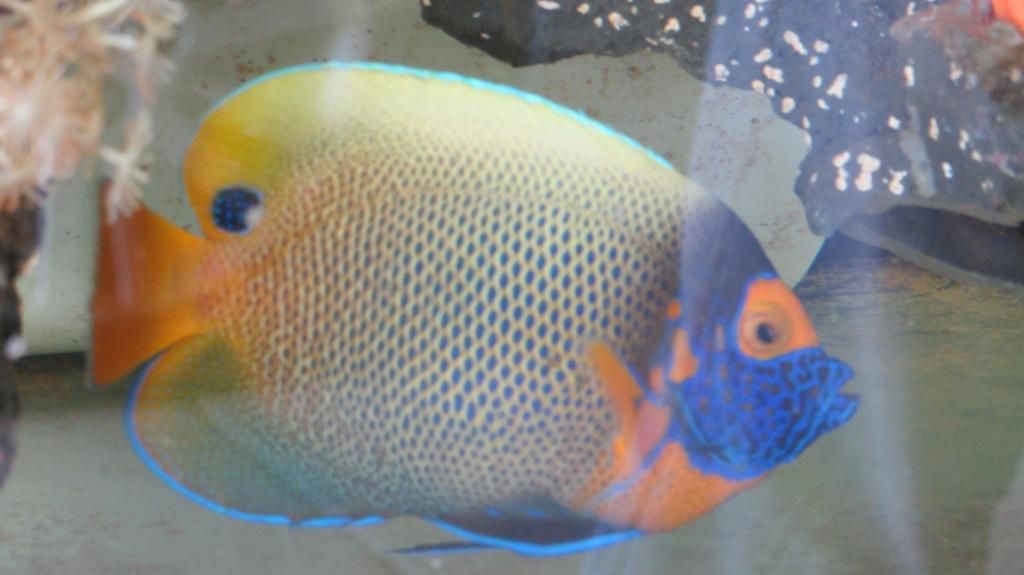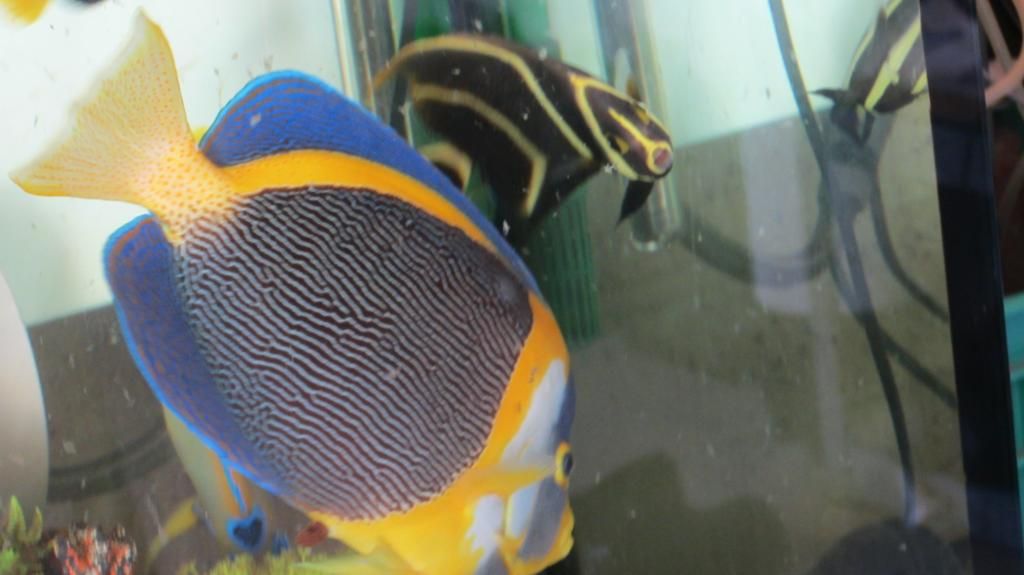 Aim is to add more rare angels once I get a larger tank. Additionals will be Conspic Angel / Cortez Angel / King Angel / Ear Spot Angel
Thanks for looking.
Cheers