Thought I'd put my girlfriends tank up here. It's been set up for about 4 months now, and she's very proud of it. I bought her a chiller for christmas so she can finally stock it with some coral. Inhabitants at the moment are 2 mated coral banded shrimp and a domino damsel.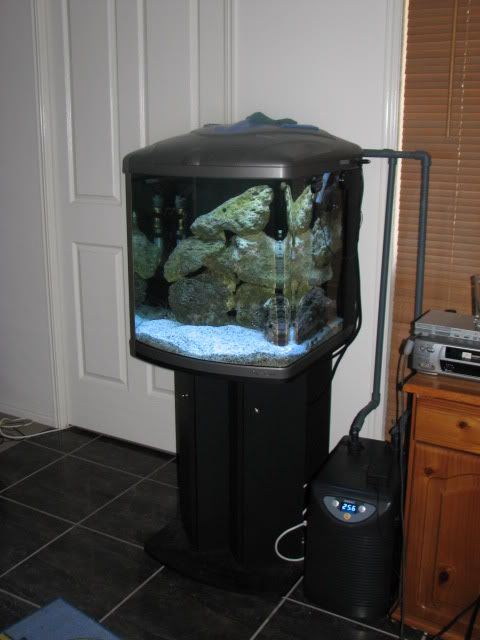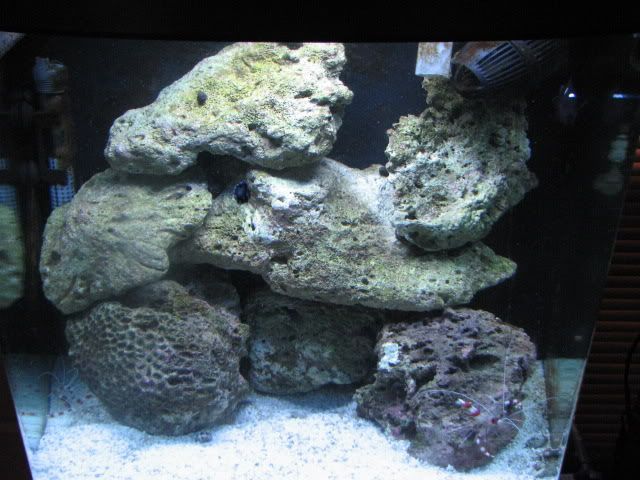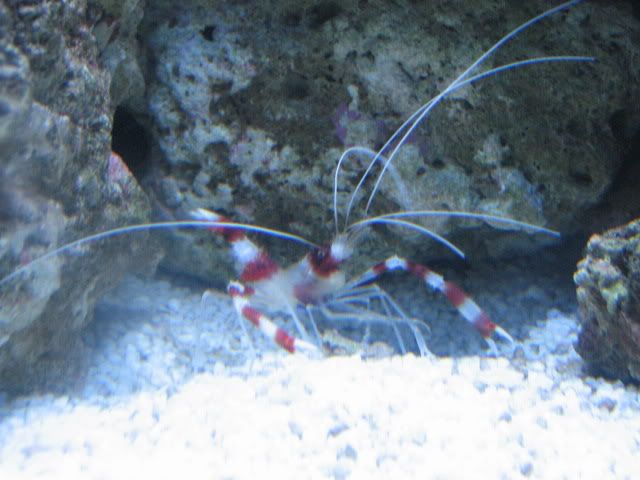 My bf finally got sick of the bryopsis in his tank, so i got his corals while he's cooking his rock. Score for me. So any way, here's some new pics
full tank shot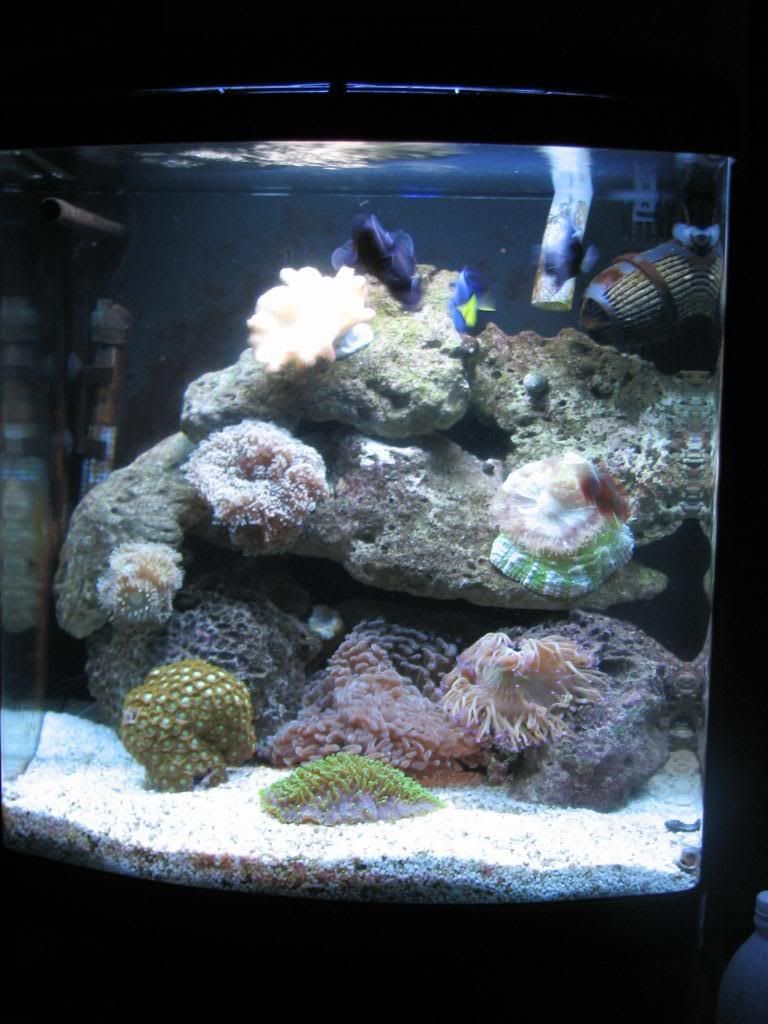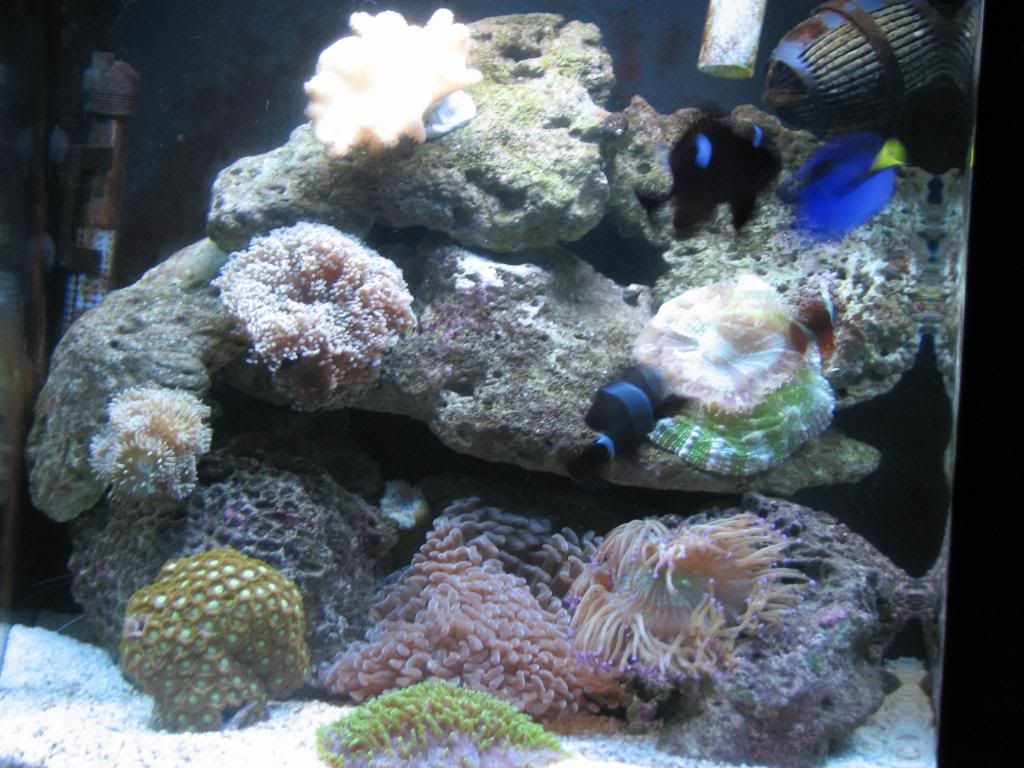 green scolly
Lime Polyp Fungia
bubble coral?
zoos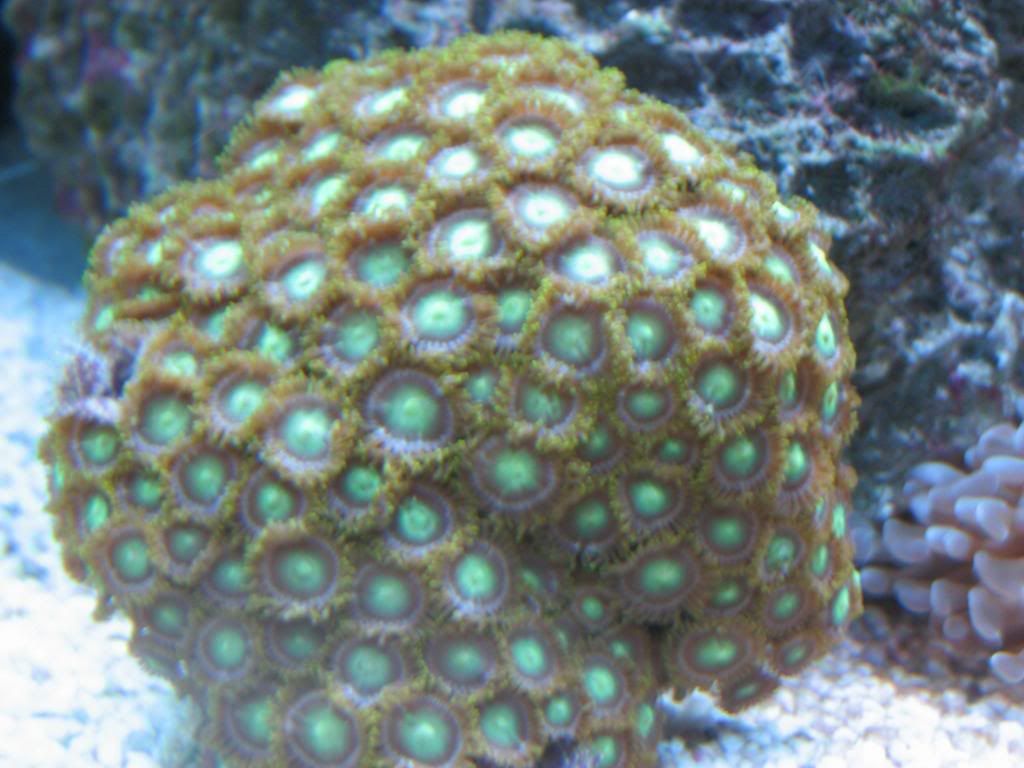 duncan?
frogspawn
Catalaphyllia Purple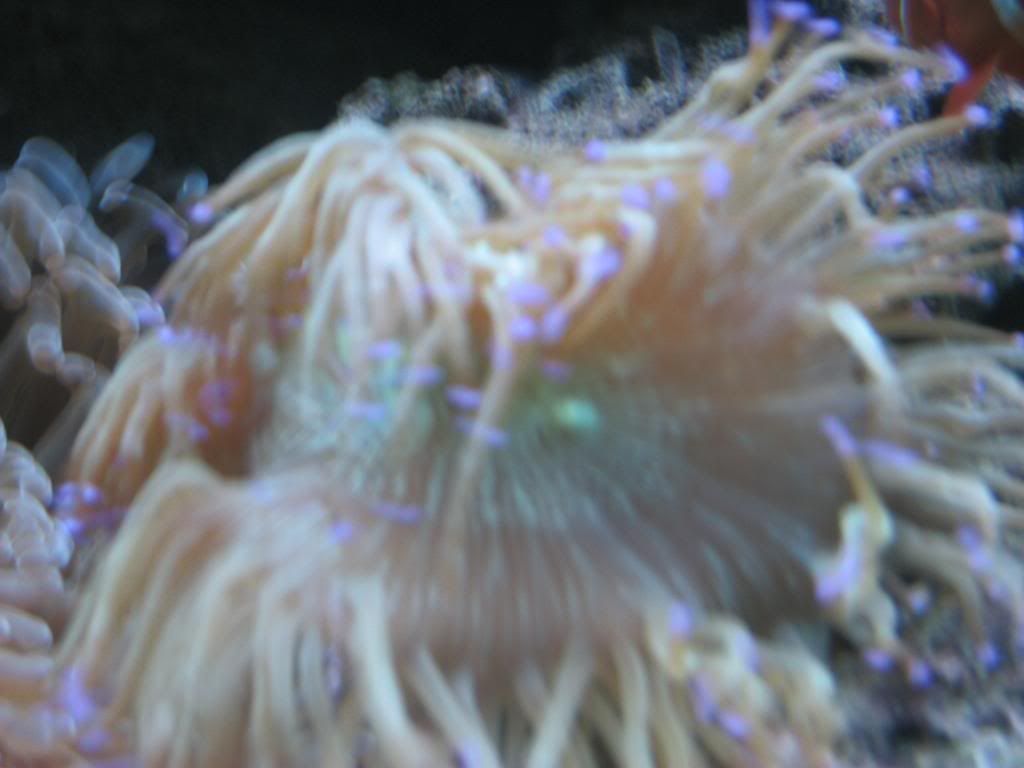 Inhabitants atm are:
2 coral banded shrimp
1 Domino damsel
2 Mated clowns
1 Tang
2 Annenome
The damsel will be going when i can catch the little bugger. Very evasive. Got him as a test pilot.