Introduction:
I've been running this tank for just over a year and its my pride and joy!!! I got the tank from a fellow reefer in 2008 and it's been the best tank that I've ever had. I've decided to finally make a tank journal because shortly I will be pulling the tank down, as I'm moving house ☹
I'm hoping to start up a smaller tank and then keeping this tank and starting it up again in the future. I've had my clown fish since 2007 and they will be the only thing that I'm keeping for the new tank.
System Type:
Mixed Reef
Display System:
Strike up Date:
July 2008
Display Tank:
(46cm cube) with rear external weir/ durso and emergency overflow
Display Lighting:
Lighting specifications.
150w metal halide with 1 actinic and 1 white 10 000k t5
Stand:
Stand specifications.
74cm x 46cm x 55cm cabinet painted with enamel gloss black, fitted with 5 steel feet. Reinforced inside with jarra cross beams.
Sump:
(30.5cm cube) – 3 chambers (skimmer/ DSB/ return)
Refugium:
DSB, macro Algea, lots of pods and a beautiful mantis shrimp!
Refugium Lighting:
Lighting specifications.
28 watt cfl
Support systems:
System Water:
Artificial salt water
Display Water circulation:
Hydor Koralia Nano 900lph powerhead
Return Pump:
Sump return pump.
Hydor L40 2800lph pump
Skimmer:
nw90 reef octopus skimmer
Evaporation Top Up:
Auto top up
Inhabitants:
Pair of clowns
Hermit Crabs
Turbo Snails
Cerith snails
Peacock mantis in sump
Zoos
Mushrooms
Rics
Daisy
!Pictures!
Old tank in 2007: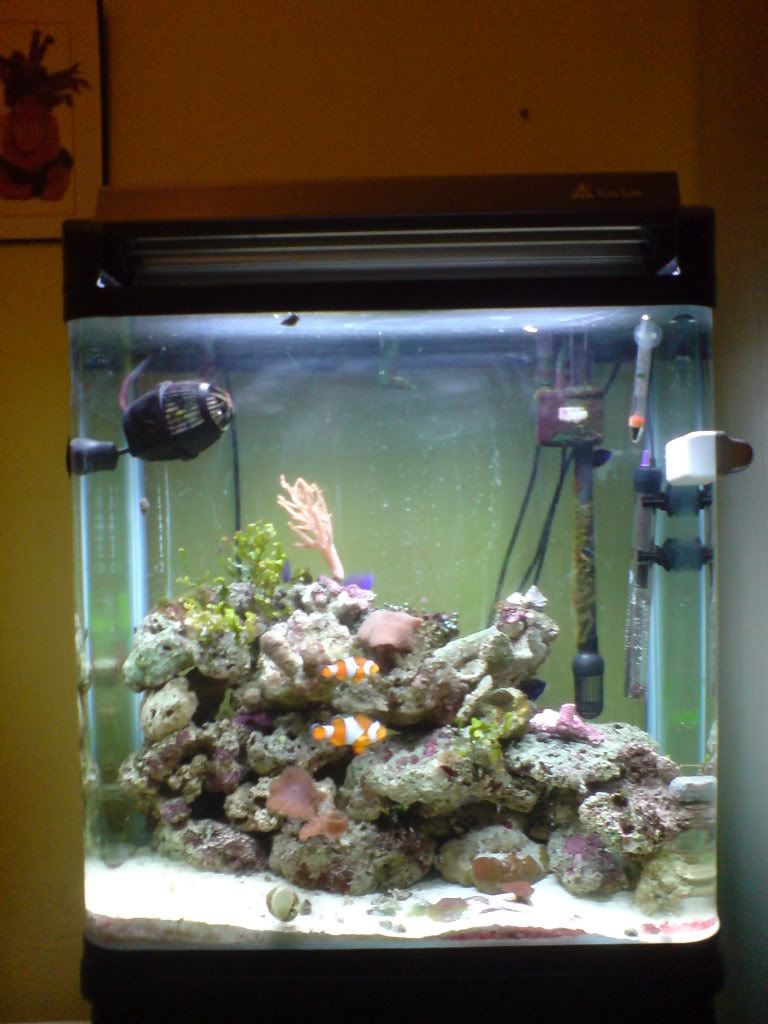 Current tank in august 2008: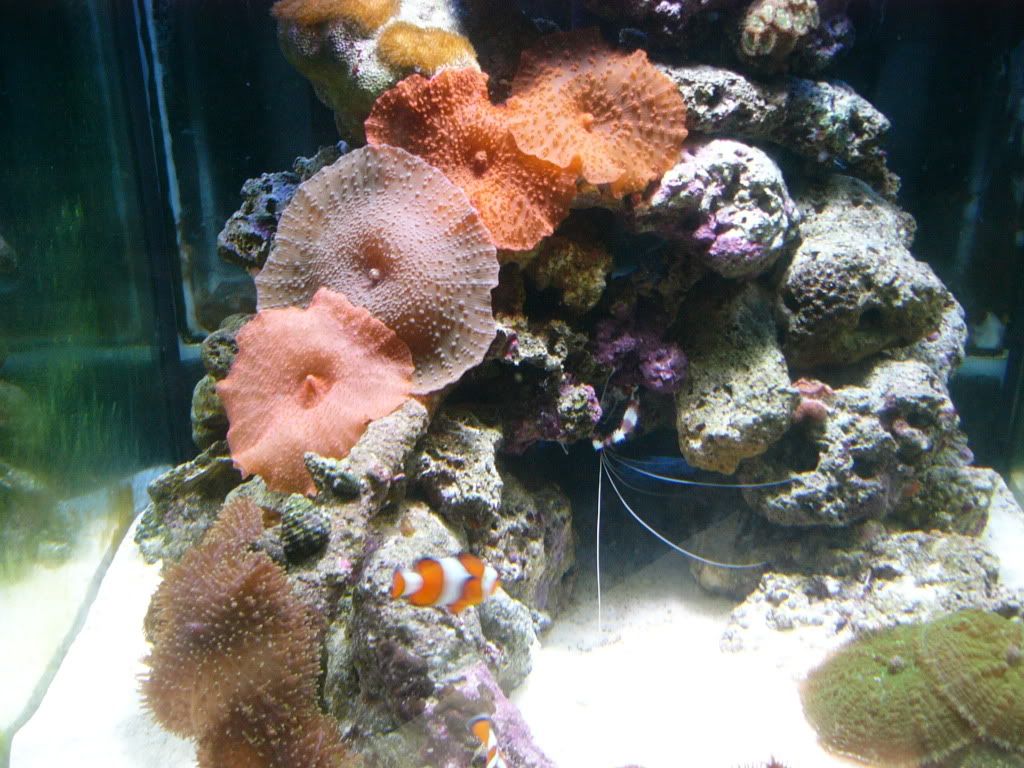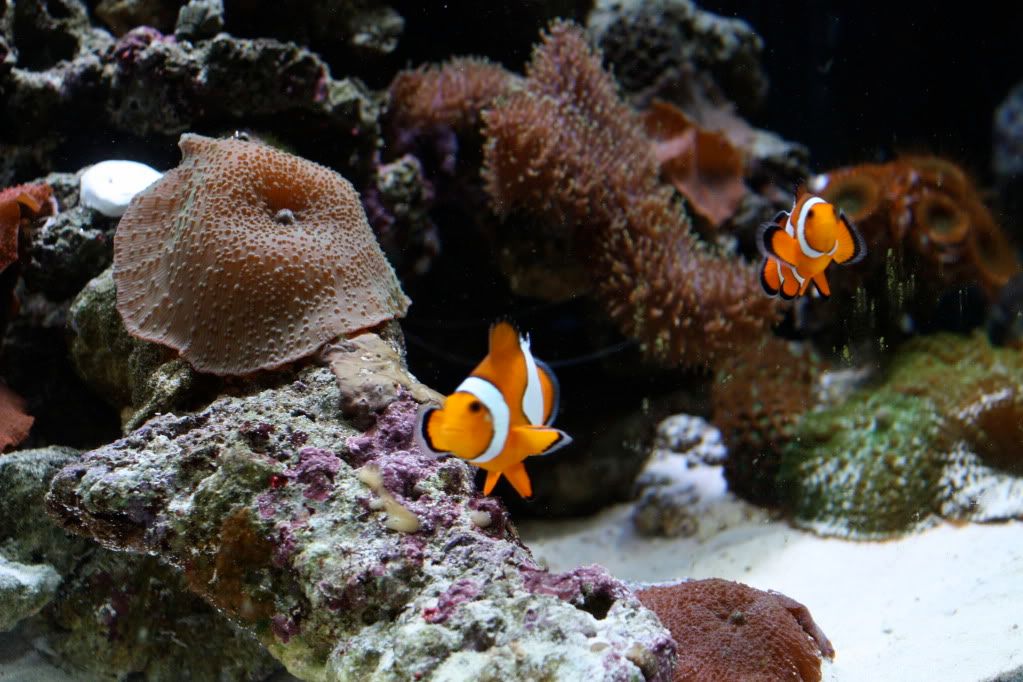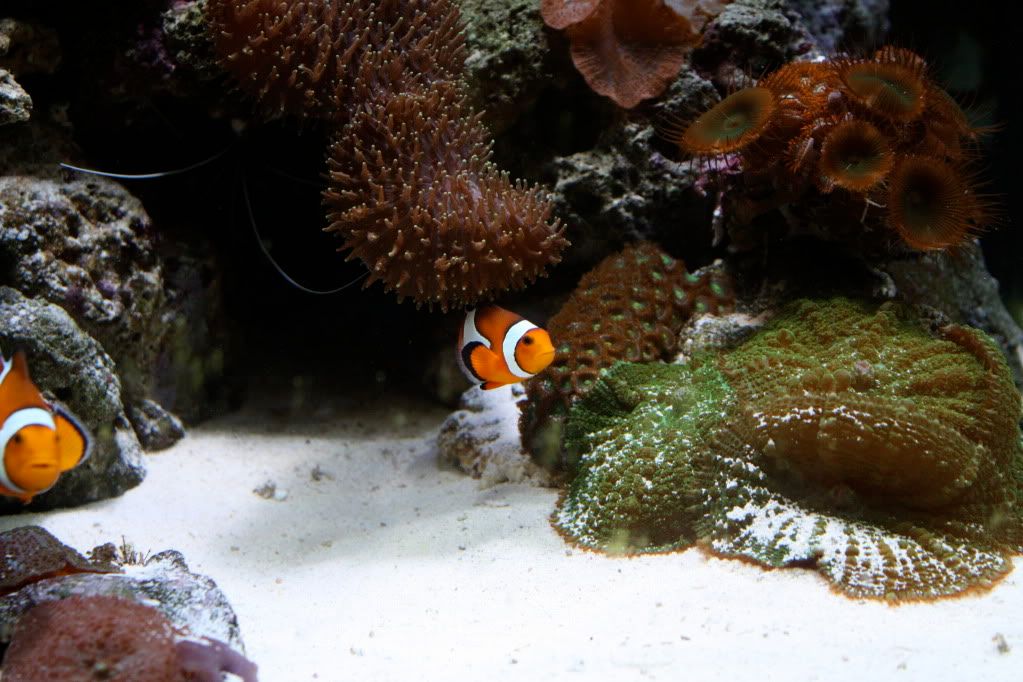 Current tank in September 2008: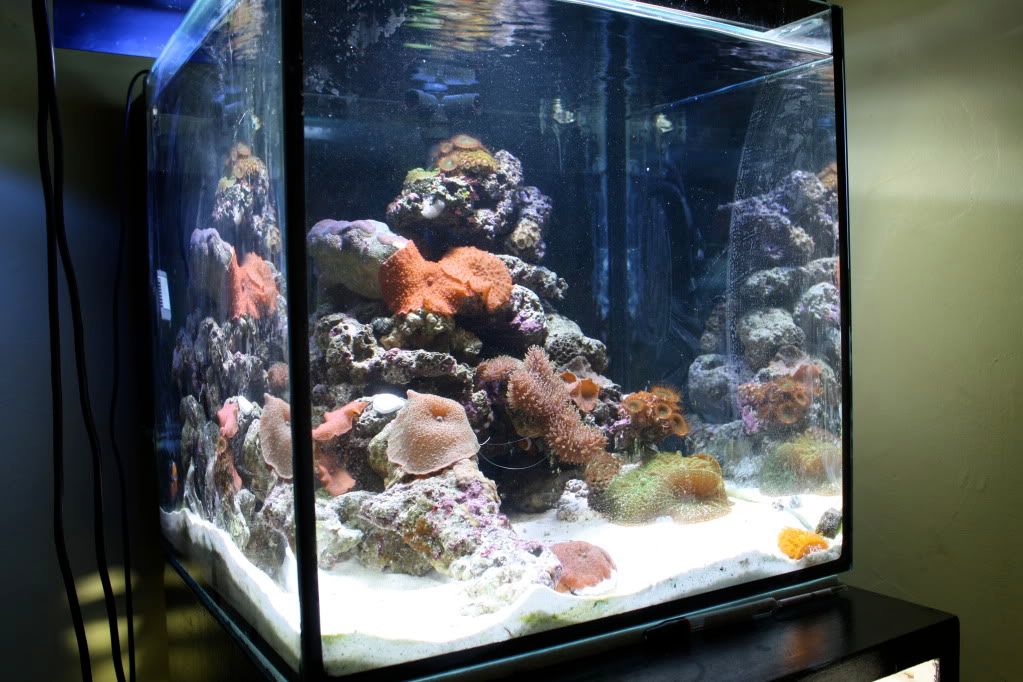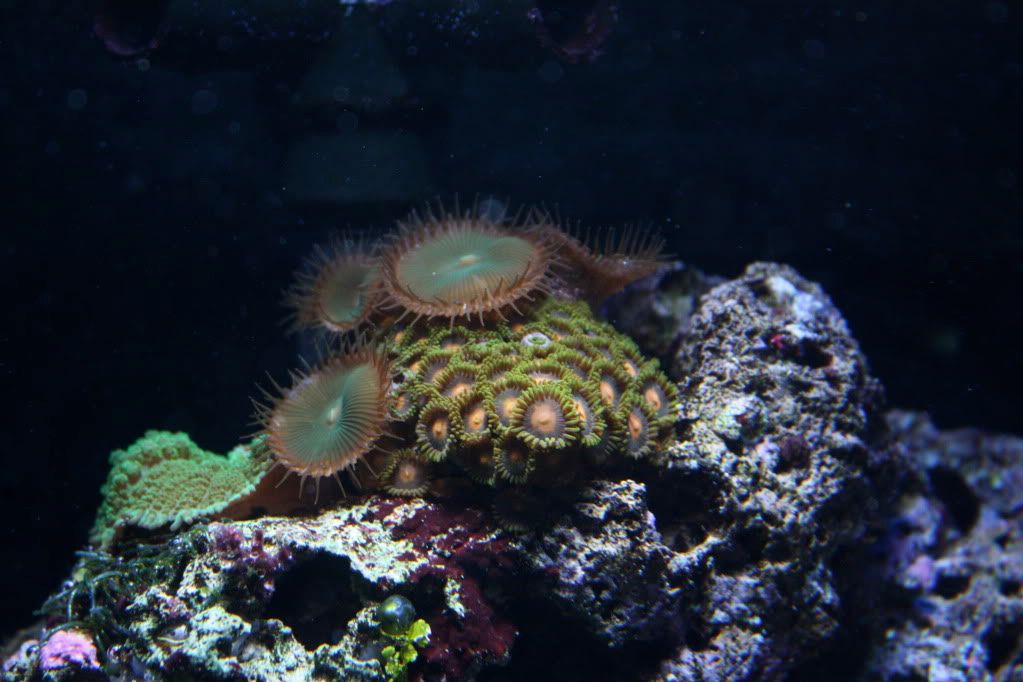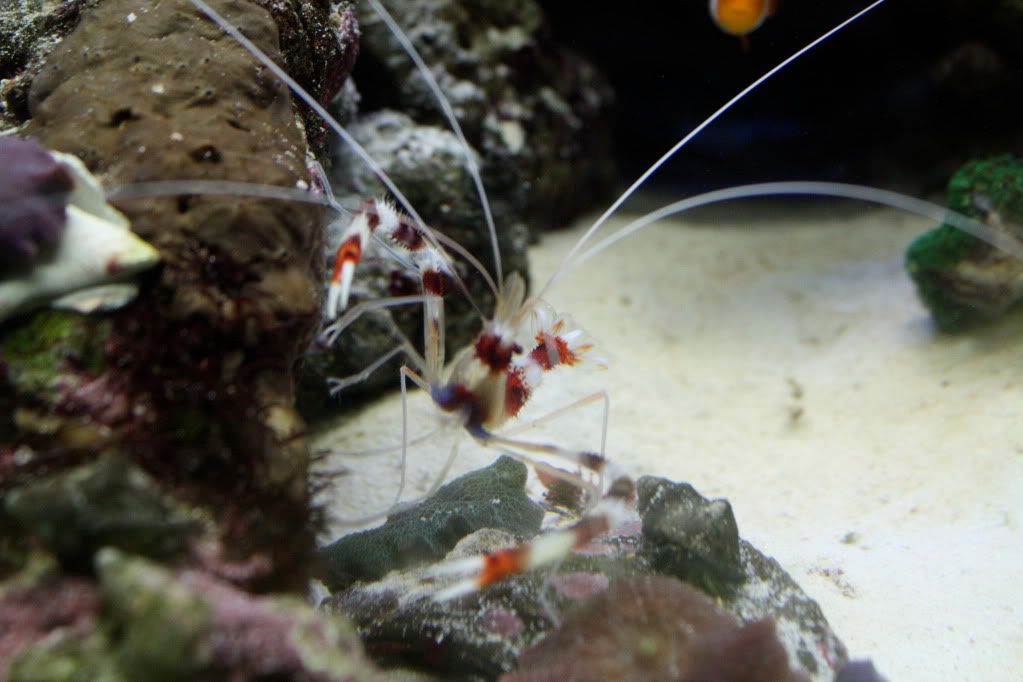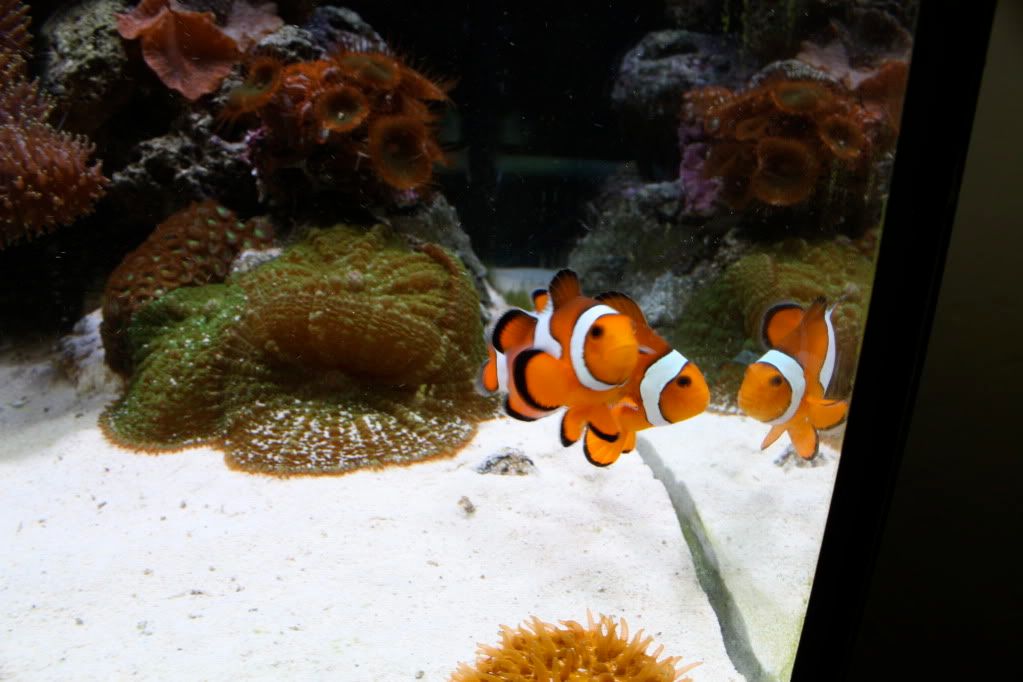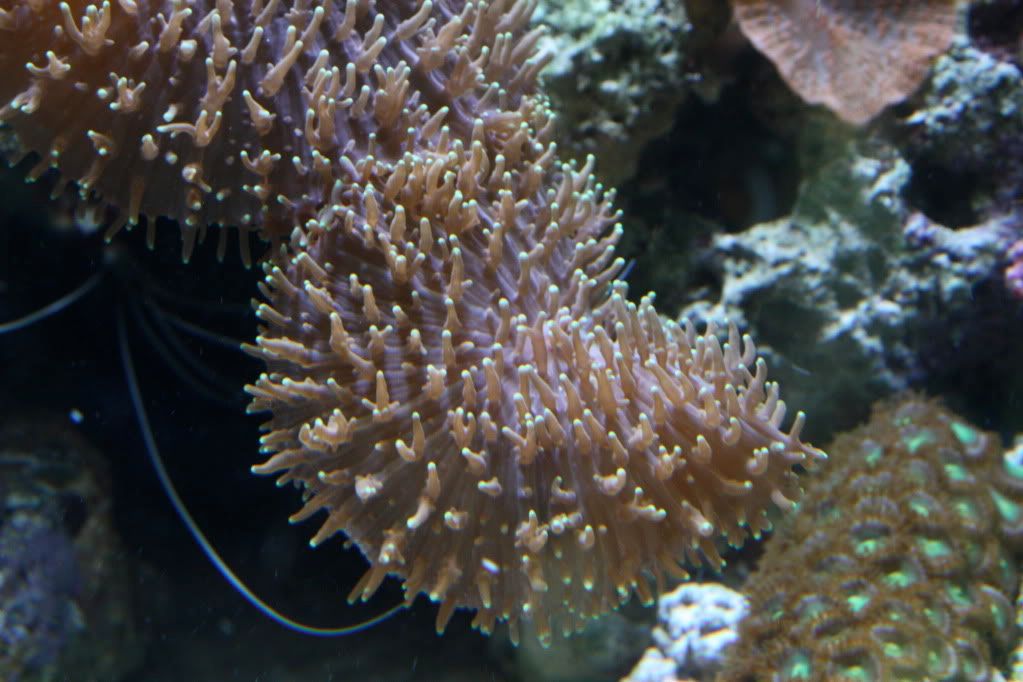 Current tank in July 2009: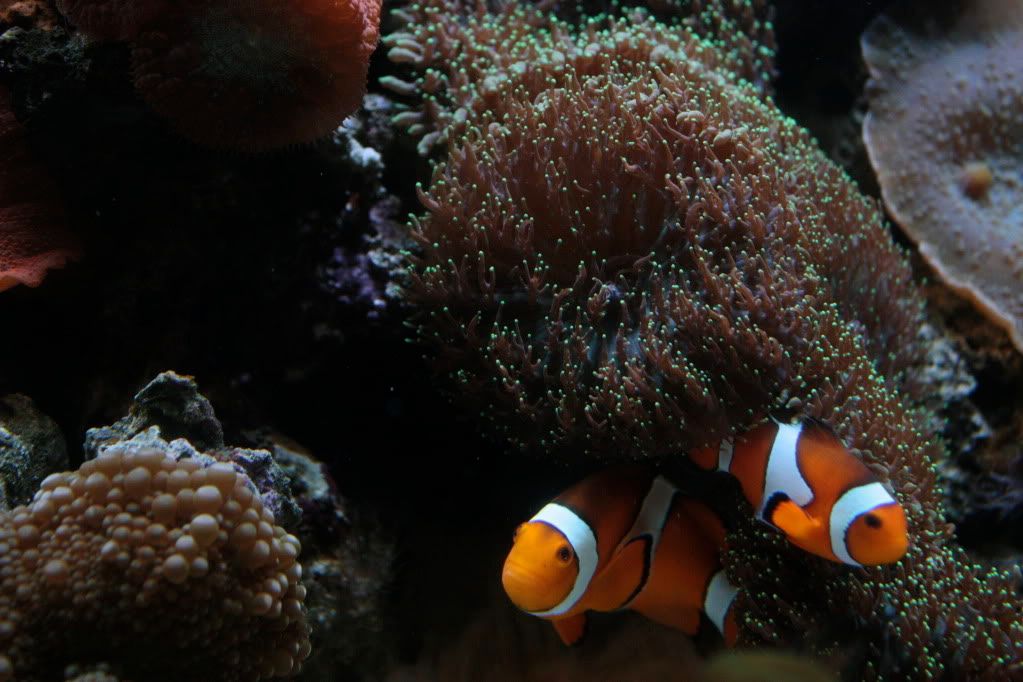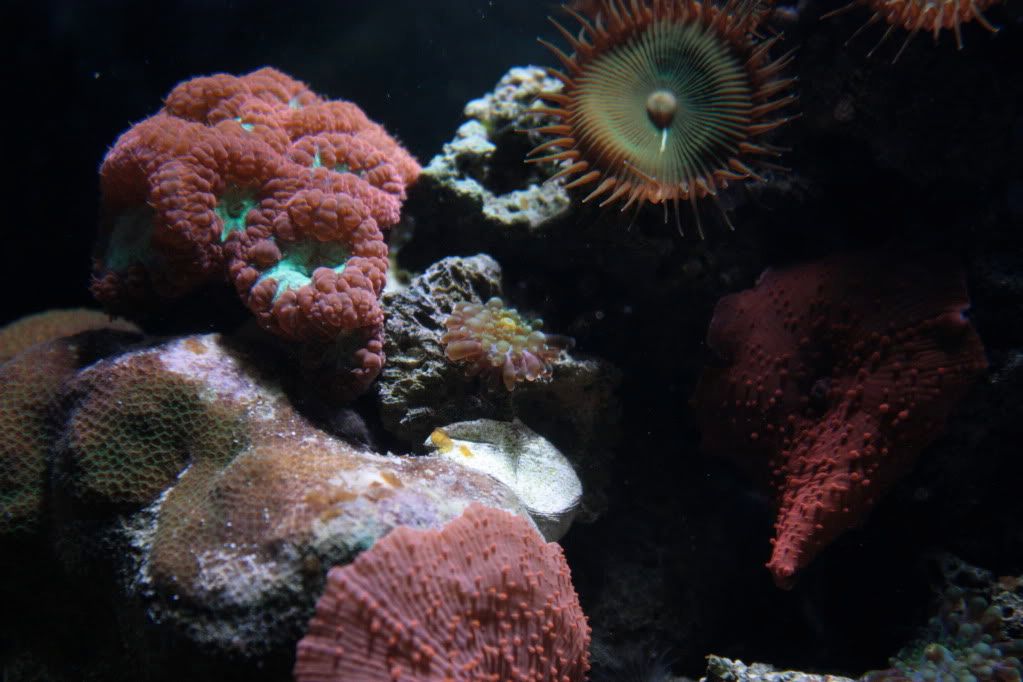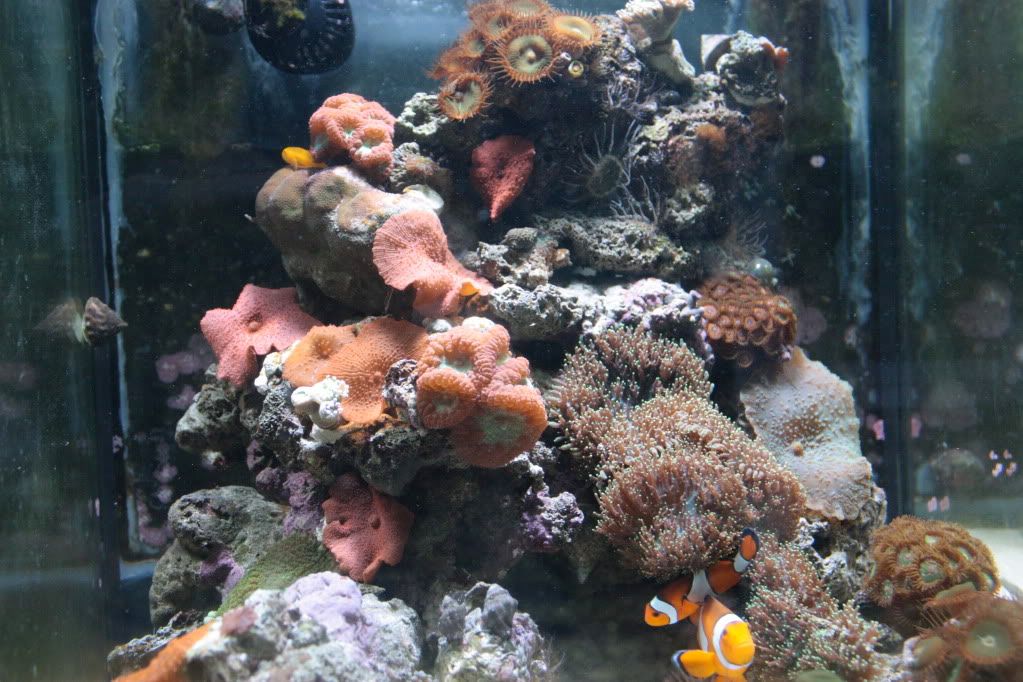 Current tank in November 2009: