i have tried raising peppemint shrimp 3 times using just a glass tank, heater and air stone, but with no success.
i think it was just the water quality, and movement.
so after having a good look around mofib, i thought i should have a go at making a kreisel tank myself.
basicly just a normal glass tank, bought some perspecs or whatever it is from mitre 10, came off a roll.
then cut it to size, made a cut to insert the return blow thingy, then put it all in place and siliconed it up.
i have only just ordered some mesh from reef culture, so i complety finished yet.
oh and i painted all the sides appart from the front.. i heard the larvae dont like light comming from everywhere? also i think you can see them easier wehn they are contrasted against the black
here are some picks (ignore the crappy diagram on the front, i was mucking around earlyer lol)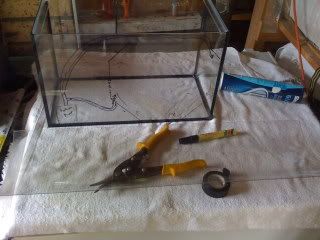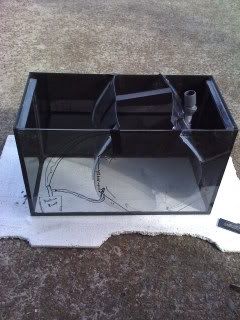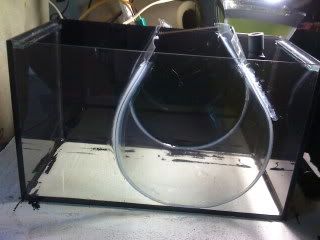 but once i have my mesh, i will put it on the opposite side of the perspex, and then hook up a small pump.
i was thinking about putting live rock and macro algea in the pump area... and starting a copepod population hehe
what are your thoughts everyone?
cheers, Andrew