I started this 2ft cube earlier this year, with hope of it beeing a small reef with half a dozen or so fish.
Tanks Specs
Display Tank:
2ft cube
Display Lighting:
4*24 watt T5 lighting setup with individual reflectors
Stand:
Aqua one AR620 stand
Hood:
Sheet of glass

Equipment Used
2* aqua one 500lph power heads
1* aqua one 500lph hang on filter
1* aqua one 100 watts heater
1* aqua one thermometer
20 Kg of live rock
20kg of 3mm substrate
Live Stock List
1* black & white clown
1* common clown
1* Green mandarin
15* Hermit crabs & snails
Here are some pics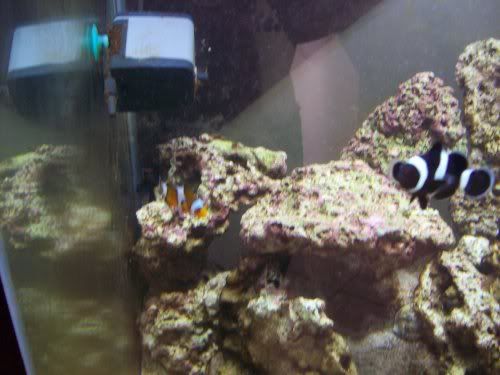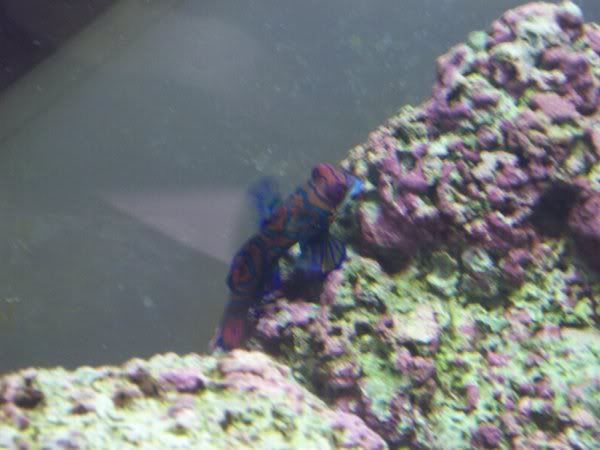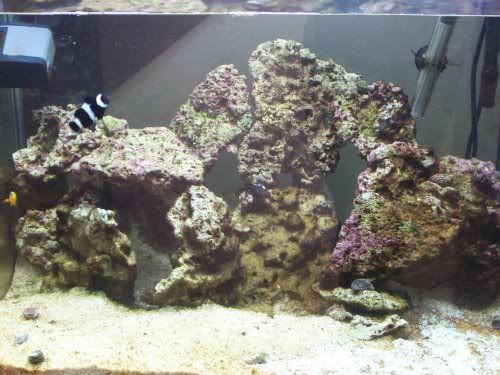 I plan to put corals in the tank in the coming weeks though I am not sure to what coral will thrive under the current lighting system I have any suggestions?
What would be the maximum number of fish the tank could hold I was thinking perhaps around 6-7.
I was considering perhaps installing another filter or maybe even a protein skimmer to enhance the water quality any suggestions to what might be beneficial.
Any help and advice will be greatly appreciated thanks.