Well I have been a bit lazy over the last month or so by not starting a TJ for my new 2ft cube but here we go, I have no fish at the moment due to the mass loss i had that was nearly 4 weeks ago now and im just waiting another 2 before i start to re-stock. But thankfully all the corals, clam and inverts made it through it with out any damage. Well here we go;
Volume
Display 200 litres
Sump/Fuge 70 litres
Lighting
Display
250Watt MH and 4x24Watt T5's (Guppies all in one)
T5's cheap guppies no name 2x10,000k and 2xActinic
AOA 14,000k DE 250Watt MH (very happy with the bulb)
12inch led moonlight (guppies)
Refugium
Double 350mm 24Watt PC fitting
Equipment
1xVortech MP20
Return, Eden 155 (2500 - 3000 lph into tank)
Chiller Feed, Hydor Steltz L30 (1200 lph)
Tunze DOC 9020 (Oversized but plan to heavily stock the tank)
Fluval 300Watt Heater
CL 450 Chiller
Tunze Osmolator
DIY Calcium Dispensor (Similar to Tunze Dispensor)
PSI 3 stage RO unit
DIY float swith in Display connected to retun
I think thats it for the equipment will update if i think of any more
Fish
2x Clowns
1x Flame Angel
1x Sunburst Anthias
1x Flame Hawk
3x Dispar Anthias
1x Bicolour Blenny
1x Sunburst Anthias
Inverts
Pair of Coral Banded Shrimp
3xTrochus snail
1xStromb Snail
6xHermit Crab
1x Biscuit Star
heaps of snail like things, but they don't have a proper shell, i'll post pics so i can get a name soon. They are really taking over and cover the class come lights out.
Well a TJ is no good with out pics so here we go
FTS
Buttons, Fungia and Duncan (I think)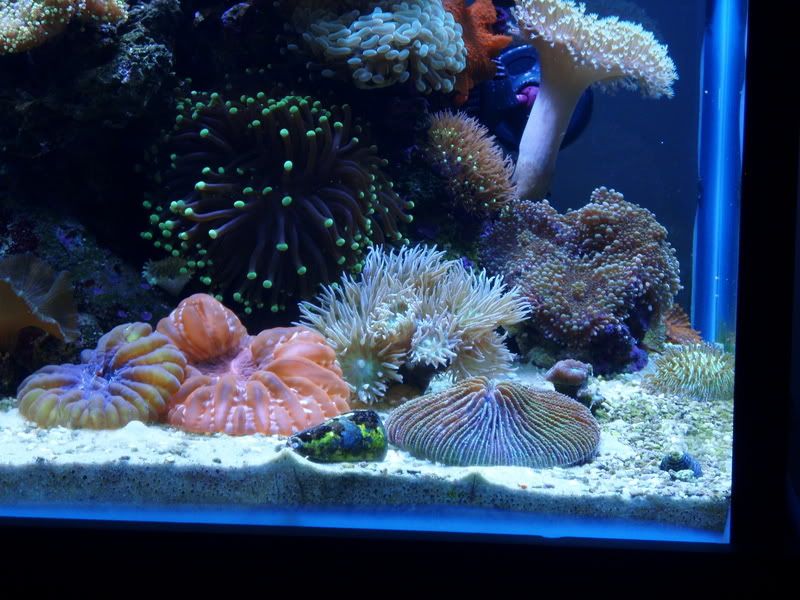 The Center Piece Fluro Hammer
Morphs, Leather and Rics
Rics and Helmet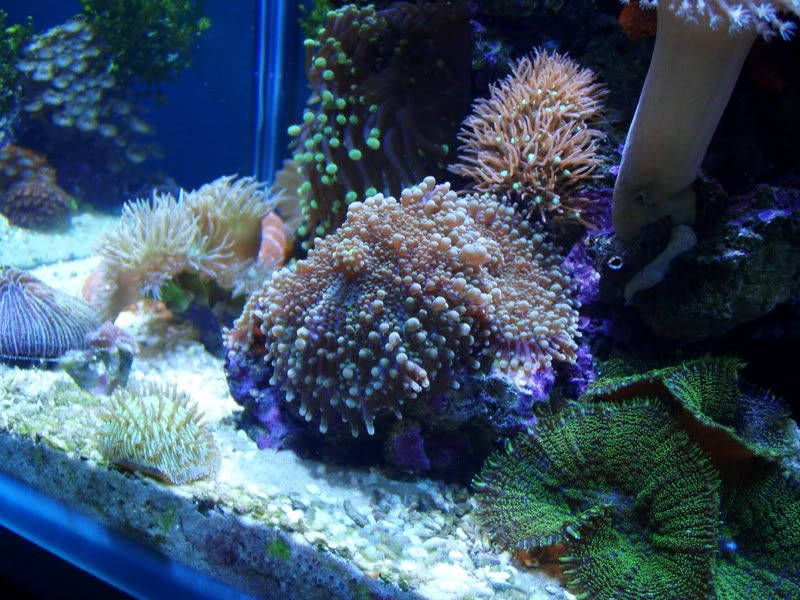 Rics look amazing under the moonlights
Zoo's getting a good little collection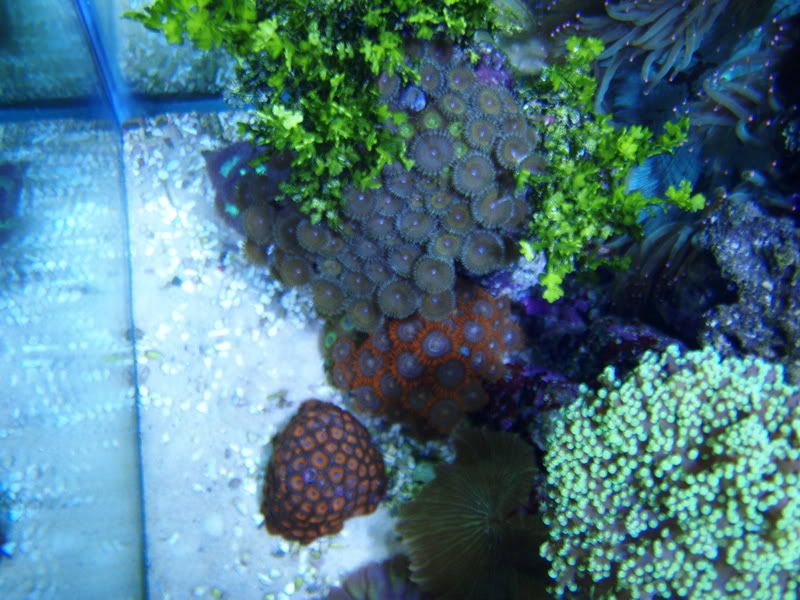 Acro Frag Green Polyps and Purple Tips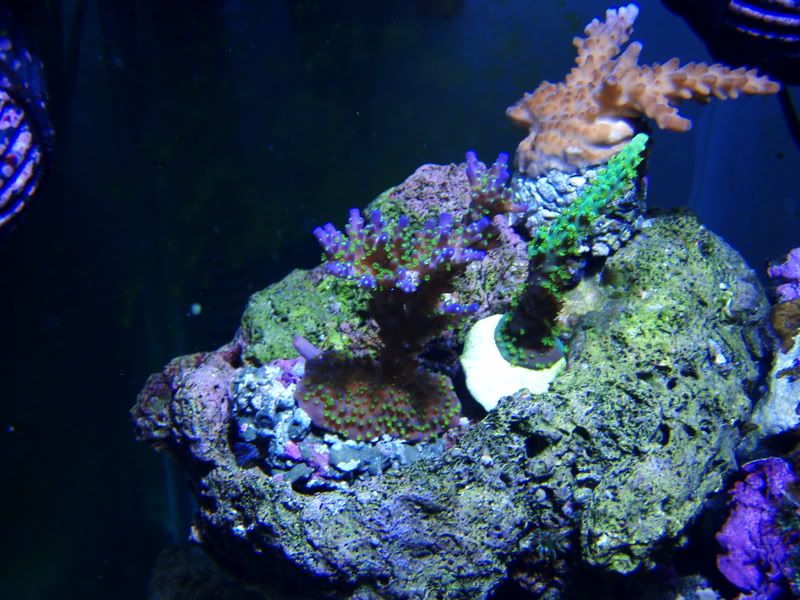 Acro Frag White Polyps and Light Green Tips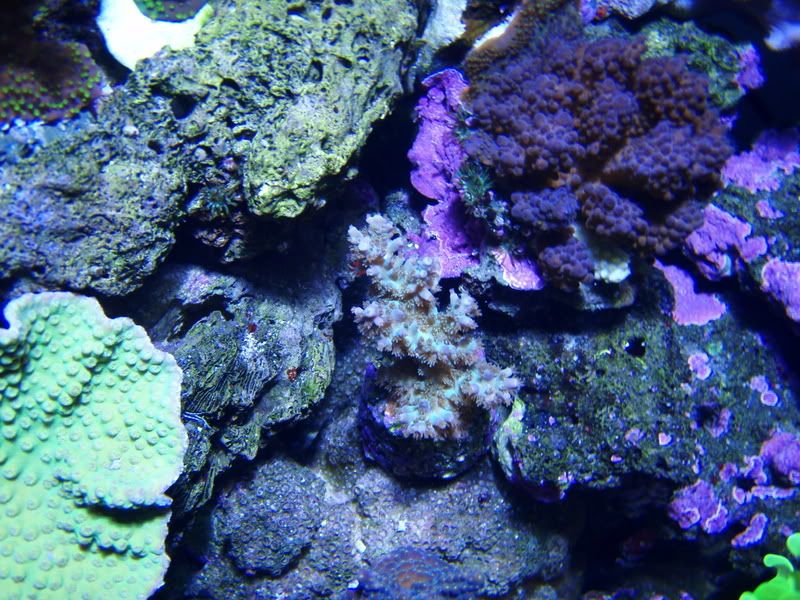 Fluro Blue Clam (from Heath at QLD coral creations)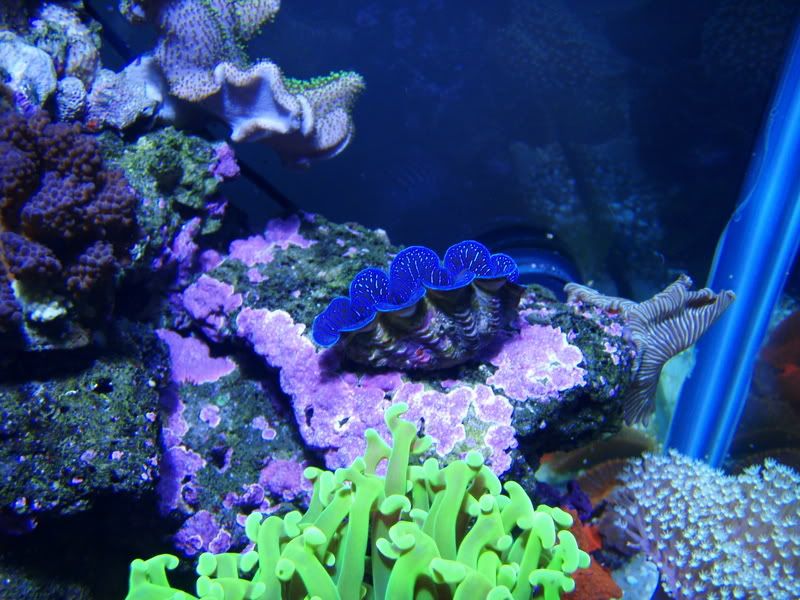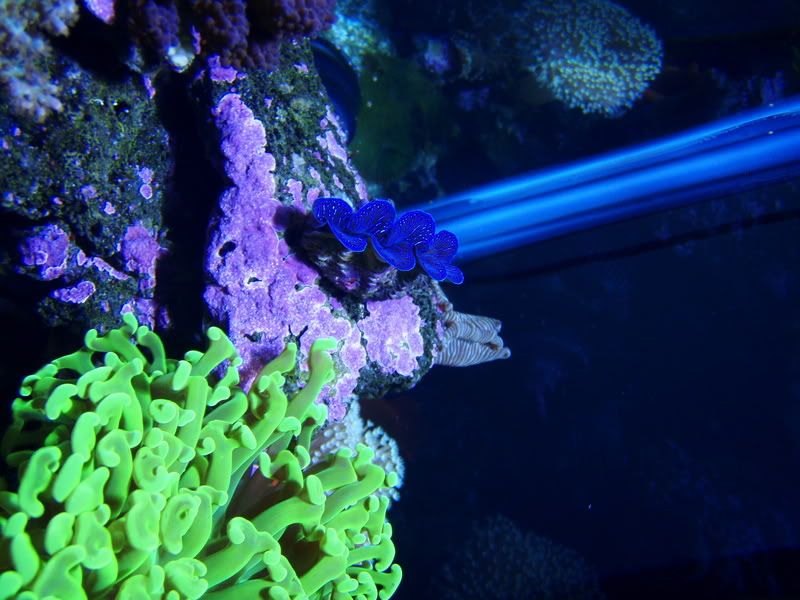 Top Looking down (not sure on names but they look good)
Well I'll keep this jounal updated and thanks for looking and comments appreciated and thanks to everyone in the MASA group as i wouldn't be were i am with out the knowlege i found here.
Steve