Thought I'd do another update. 2 reasons this time:
1) Have got a few more corals recently.
2) I've worked out that taking photos in RAW mode means that the light balance is waay better. These photos actually look reasonably life like for change.
First up was a Cabbage Coral (Lobophytum crassum):
This was so big it required *another* reshuffling of all my live rock to fit nicely.
Also in the pic above you can see my second Hammer Coral. This is a green one which looks quite different to the other. Here's a wider shot:
You can also see my kind of sick looking Frog Spawn in these shots. Still not sure if it's possible to improve it's health but trying now. Here's another shot of my elegance and a couple of leathers that I also got recently: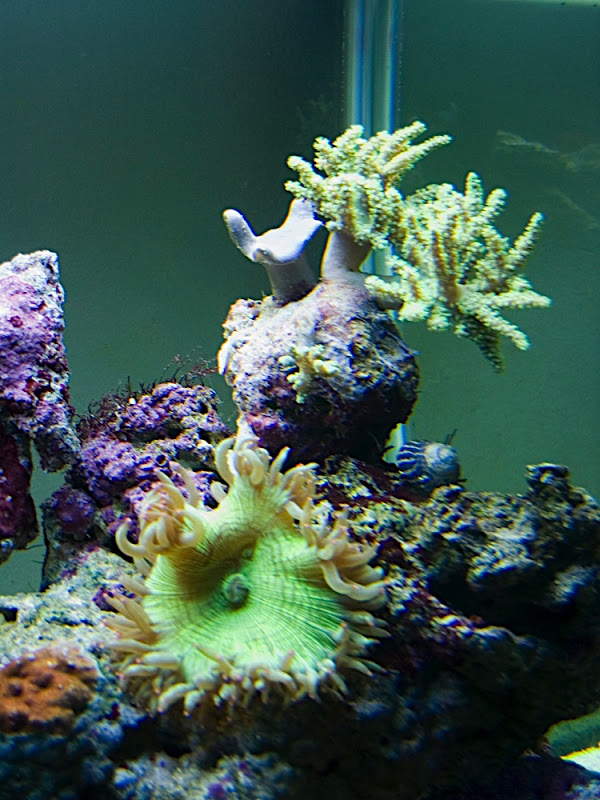 Close up of the leathers from the other side:
FTS:
Let me know what you think!