Winner TOTM January 2008
I have put off starting a TJ untill my photography skills got better- unfortunately that never happened so I will just have to post the best I can do
This tank was established a year ago and was the product of running out of space in my 3ft tank that I had for 3 years before that.
When I bought this house I knew this particular partition wall was destined to house an aquarium and when the wife came home one day to find a hole in the wall and everything covered in dust it all just had to happen.
I have deliberately kept this tank to minimal power usage and maintenance as possible without sacrificing the wellbeing or restricting the choice of inhabitants too much.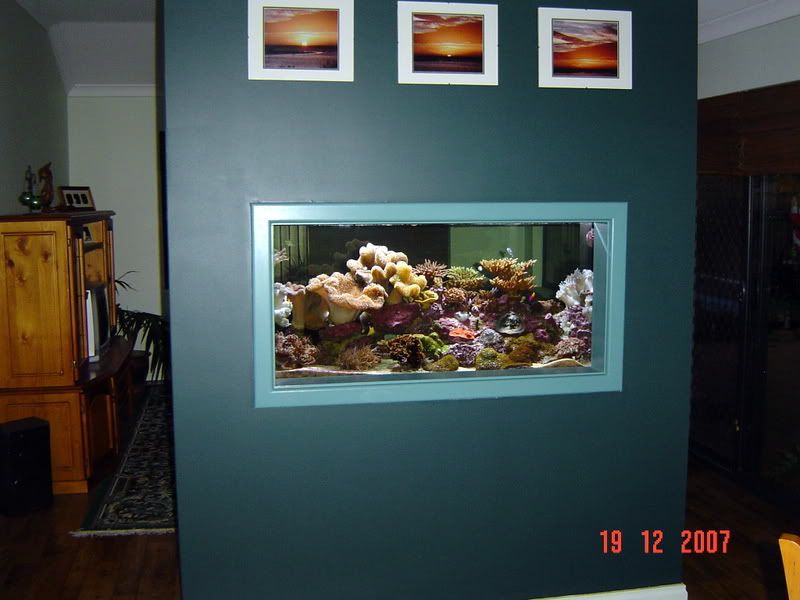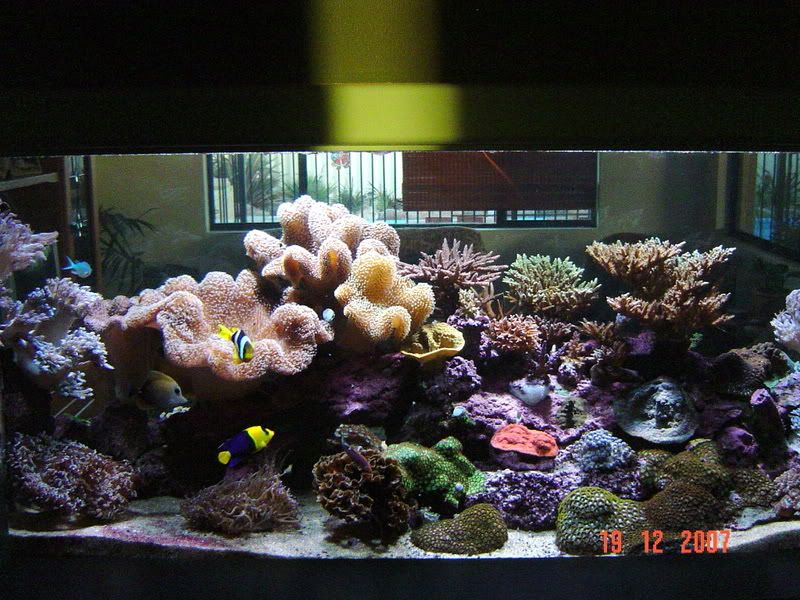 I used a ssb of coarse sand and the rocks are mostly dry collected limestone with a couple of very small pieces of live rock to seed it. After a few months everything was covered in corraline and I have never detected any nitrate so there must be adequate bacteria there.
Also I don't use a skimmer,mechanical or chemical filtration so I have no filters to clean
The lighting is a 2x 150w + 2x 54w t5 unit from AVK which would seem a bit undergunned for a tank that is almost 6x2x2 but I am happy with the output, spread and coral growth.
The sump tank was included just to provide me with the option of adding a skimmer,DSB or macro refugium if needed but so far I have only used it to hold fish in isolation and to store frags and spare rock.
I soon found I needed to automate the tank so I could take holidays so I rigged up an auto topoff with a float switch and a car windscreen washer pump. Later I made up 2 auto dosers for calcium and alk supplements(Randy's recipe) I'll try to get a pic up of that because they're cheap,easy to make and safe(they can only fail to dose- no chance of overdose)