Hi All,
It has been a while since i've been around here. This damn work stuff is just not fun when you don't get time to do the things you like. But at least it helps you get the $$ to do the projects we all love to do... heheheh
A couple years ago I was getting feedback and suggestions on how to take on a Cube project.
By way of luck I have aquired the tank to start my project.
A mate of mine has been running this thing for about 4 years and always said if he was going to get rid of it, it would come my way. I got a phone call two weeks ago saying "It's here and waiting for you to pick up".
Picking this thing up wasn't an easy task. it took 4 Blokes to pick this thing up and get it on the back of the ute... and 3 of us to get the stand in the back of the ute also.
The stand is made from 1.5 inch square tubing and supported around the top with 3mm plate steel running full width and 150mm high.
The pics below show the tank being cleaned by my other half (yes I put her to work) and the stand that is currently upside down as I need to clean off all the rust and repaint.
See what you all think.. I have got to get one panel drilled so I can make a half height weir and will be using a 3 foot sump.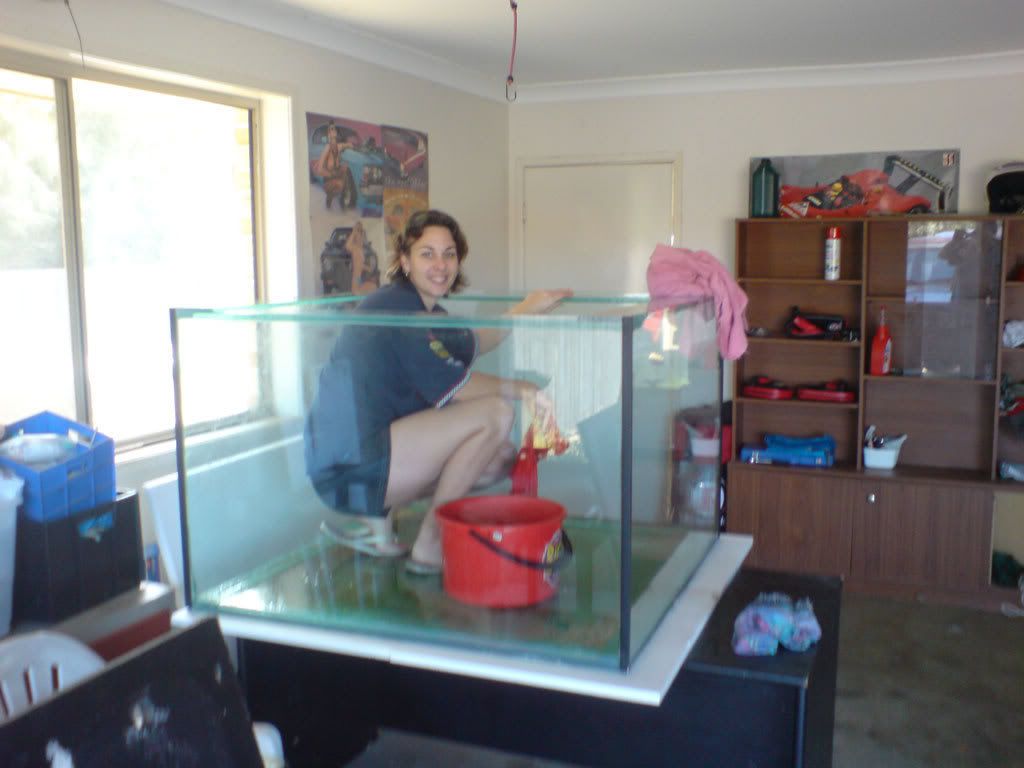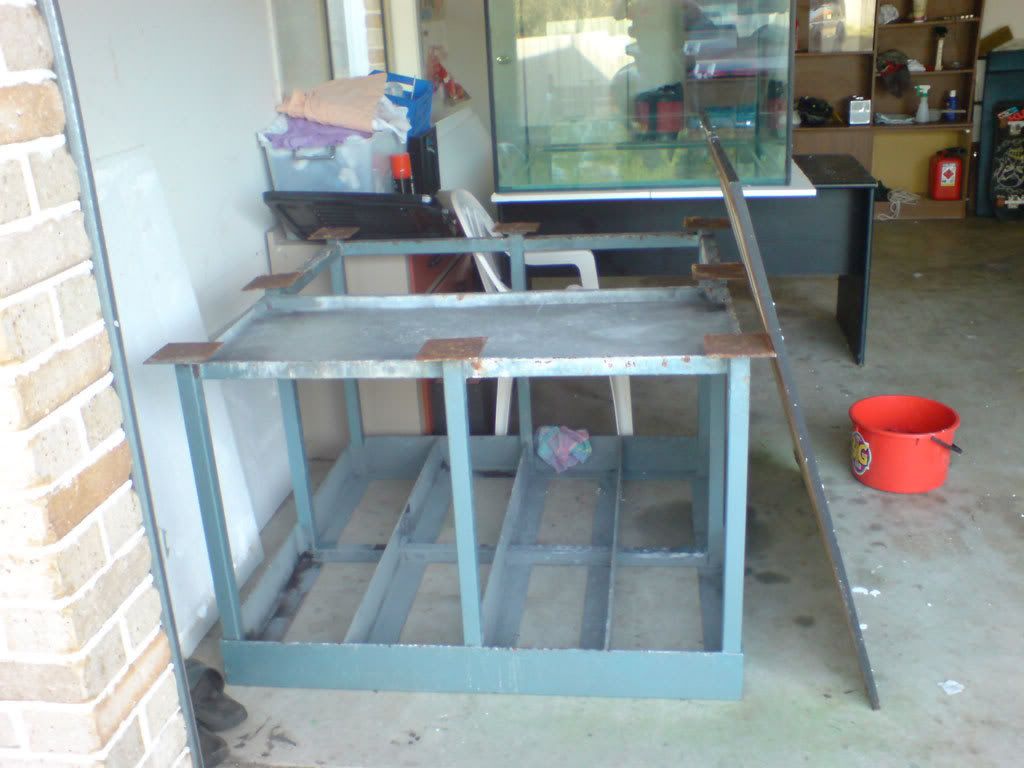 Thanks
Jedi