Introduction:
New to the world of Marine but kept fresh water tanks back in my youth. Had always wanted to set one up as back in the day my Brother in law had a marine tank back in the days where trickle filters were all the rage.
Firm believer of doing things right the first time so I have probably gone for overkill on a nano!!
System Objectives:
Healthy system that will be done in baby steps having spent countless hours reading on here about how it's all about baby steps!
System Type:
Mixed Reef
Display System:
Aquaone Aquanano 40 that I got off Gumtree and had only been used for a month as a Fresh Water tank
Strike up Date:
Possibly September, still trying to decide as I am going OS in December for a week. If I do start in Sept, I will just cycle for an extra-long time.
Display Tank:
40x40x40, Display is 40L with the rear chamber being 15L
Display Lighting:
At this stage it will just be the standard light that came with the tank with a marine tube in it but want to upgrade to LED. Am currently looking at the Maxspect Razor Nano, though I may end up looking at a new light to the market being the
MicMol
Aqua Mini Colour.
Stand:
Standard AquaOne stand that is 40x40x80
Hood:
No hood
Sump:
built in sump at the back.It consists of three chambers, first will have the skimmer, the second chamber I hope to build a small media rack out of egg crate that I can run possibly Carbon if I need to and ROWAphos, third chamber contains return pump and ATO and heater.
Support systems:
System Water:
Natural salt water
Display Water circulation:
Vortech MP10. Yes I think this is overkill but I will just dial down the flow. (Not on the tank yet)
Return Pump:
Eheim Compact 600
Skimmer:
Tunze 9002. I could probably just do water changes to keep things under control but I thought if I am going to set up a tank, may as well do it properly.
Evaporation Top Up:
Auto top up – Tunze 3152 which is the nano version of its big brother.
Images:
Front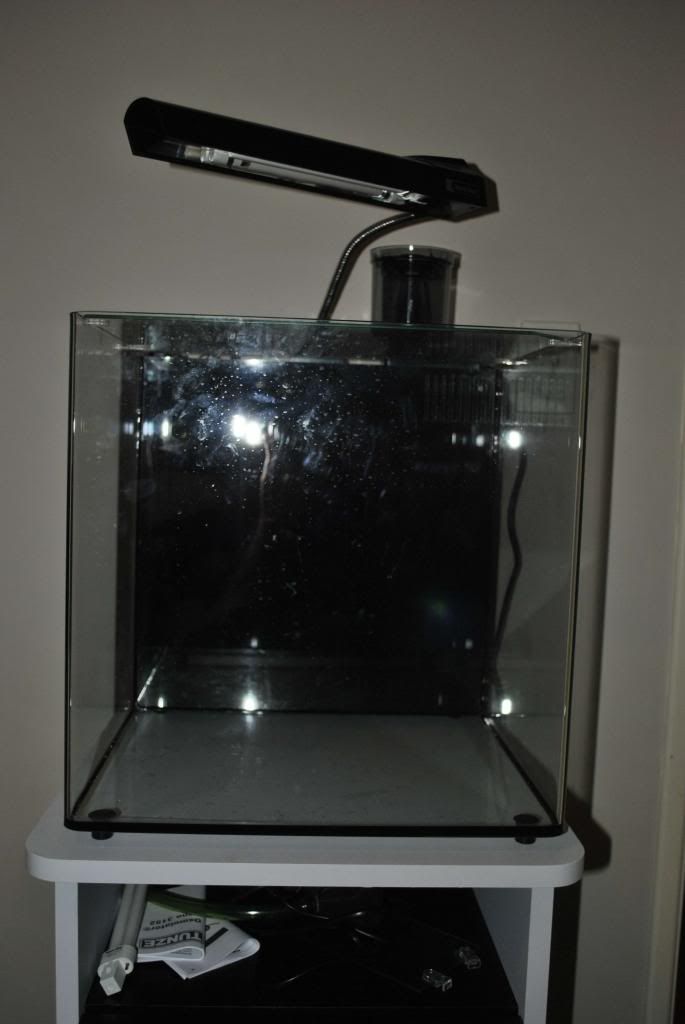 Complete System
With Light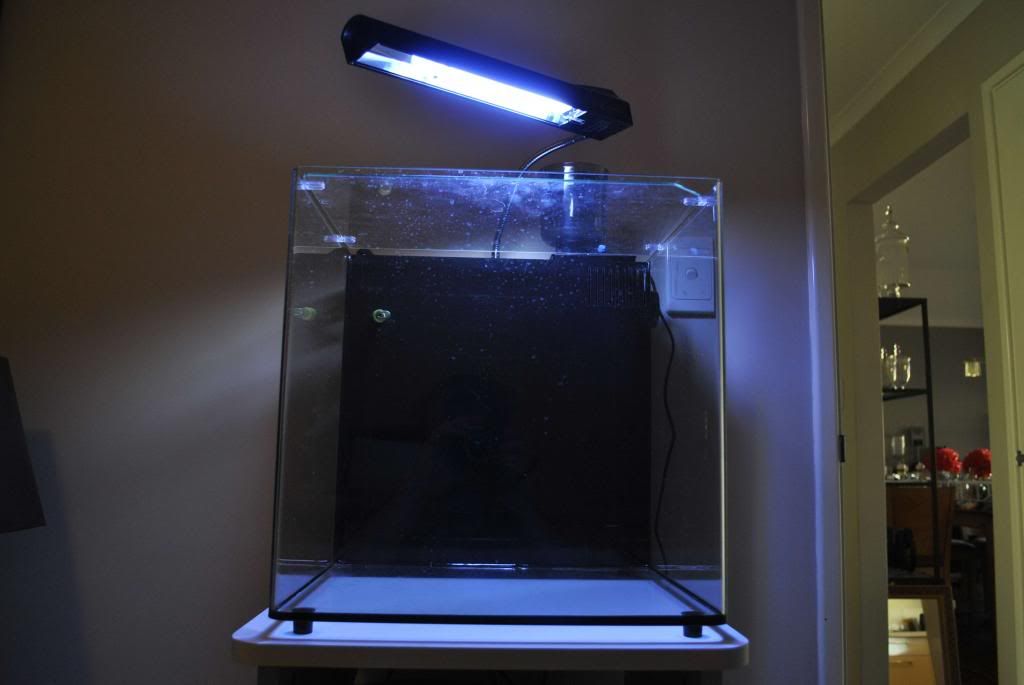 Back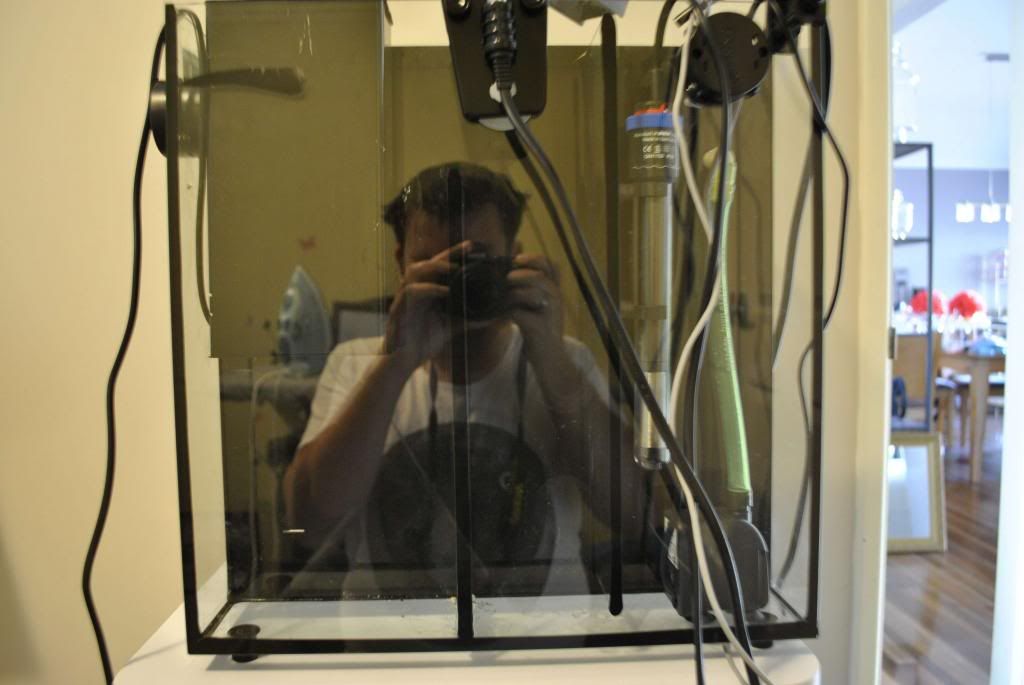 Trying to decide if to build a media rack in the middle section and another one under the skimmer to run filter floss..Thoughts?
Progress will be fairly slow on this for a little while as the MOF has stated no more buying until my bonus has come through which is not until mid Sept.
Tank is in the spare room until its ready to be filled.
Appreciate you looking.